Southern Culture On the Skids
with Tornado Bait
Sat, Sep 24
Doors: 7:00 pm
Show:

8:00 pm
All Ages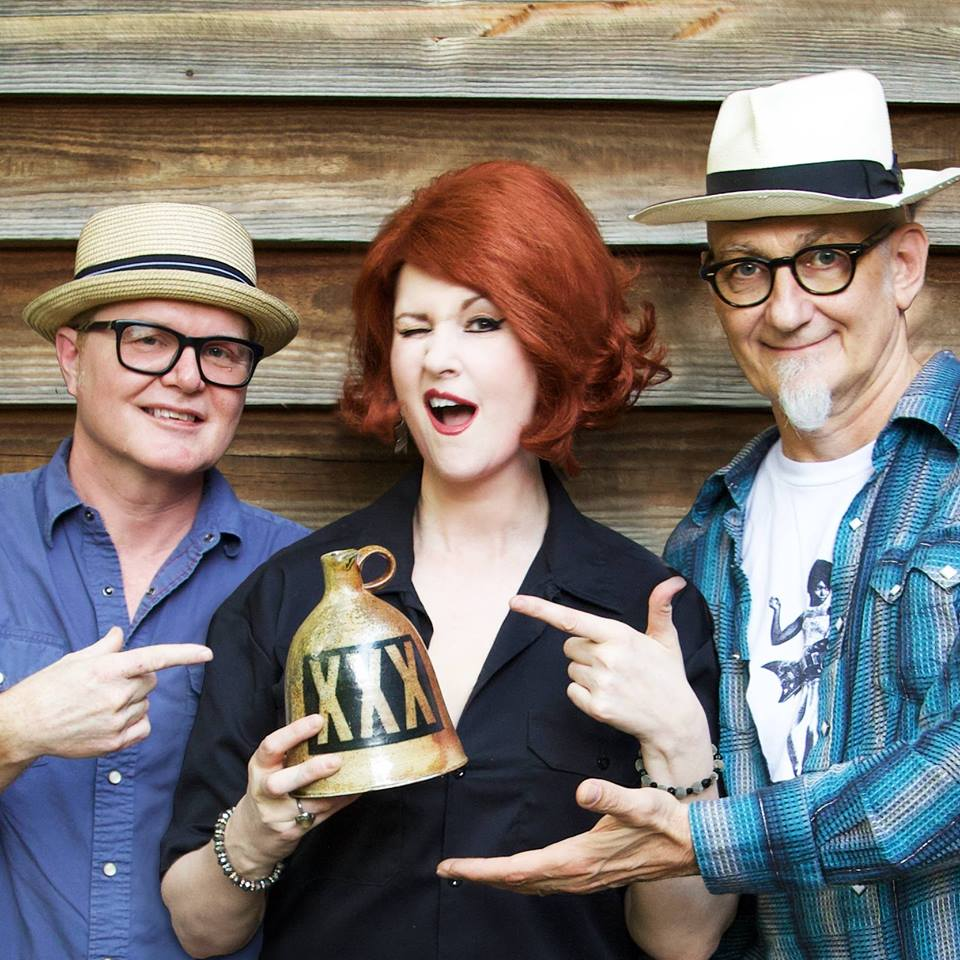 Additional Info
SOUTHERN CULTURE ON THE SKIDS with special guests Tornado Bait: presented by Broadberry Entertainment Group - at Elevation 27!
NEW DATE: Saturday September 24, 2022 at 8:00 PM, 7:00 PM General Admission and Reserved Dining Doors
TICKETS: $15.00 - $17.00 --- All Ages
General Admission
tickets are standing room only.
Reserved Seating Tickets at Dining Tables and Booths
include admission to the show. If your party does not occupy all the seats at a Table or Booth, you may be seated with other guests. You must arrive at or before the time assigned to your table or booth, or your seat may be given away. Waitress service will be available approximately 30 minutes after you are seated. Please allow an additional 30 minutes for your food to arrive.
*All Reserved Seating Tickets are subject to a requested food minimum of $10.00 per guest.
Please note: If our parking lot is full, please park in the Walmart parking lot closest to Advance Auto.

Safety Policies:
Bags or purses larger than 8 in. x 8 in. will not be allowed into the venue. Bags do not need to be clear. Please, no backpacks, duffle bags, or camelbacks.
All persons, bags, parcels, clothing and other items will be subject to screening/security checks.
Weapons, objects that appear like weapons, drugs, and outside food or drink of any kind are strictly prohibited.
Elevation 27 reserves the right not to allow any bag, parcel or other items as we consider appropriate.
No professional photography gear is permitted unless otherwise specified. Cell phone cameras are allowed.
These policies are subject to change as we consider appropriate.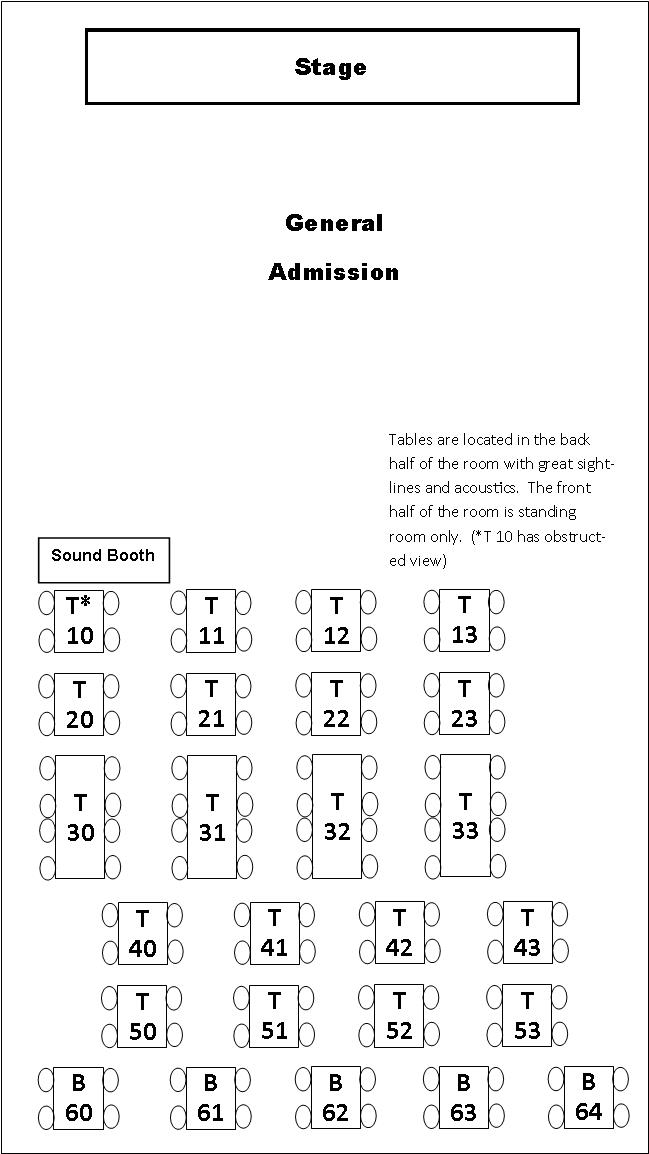 Artists
Southern Culture On the Skids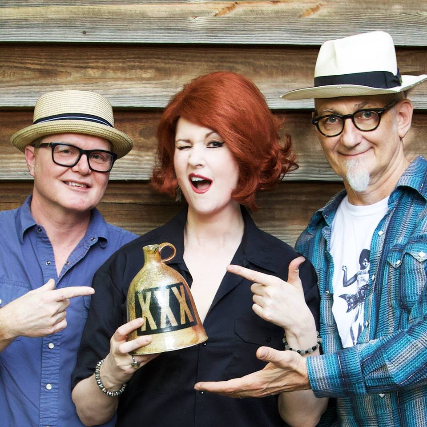 Hey folks, we are really sorry to announce that we have had to postpone the upcoming shows through April. One of the band members unexpectedly has to have surgery and recovery is gonna be 6 to 8 weeks. We will be back on tour in May. Sorry for the inconvenience. The rescheduled dates are as follows:
3/12 - Virginia Beach, VA has been rescheduled to 11/14

Southern Culture On The Skids has been spreading the rock and roll gospel since since they formed in Chapel Hill, NC in1983. Guitarist/singer Rick Miller, drummer Dave Hartman and bassist/singer/heartbreaker Mary Huff, play a greasy mix of surf, rockabilly, R&B and country-fried garage with a side of psych, all the while driving fans into ecstatic, sweat-drenched paroxysms of joy. It's a musical gumbo Miller calls, "Americana from the wrong side of the tracks." The band has been prolific and ubiquitous for over thirty years, touring everywhere from the North Carolina Prison System to Mt. Fuji, Japan and delivering what Rolling Stone calls "a hell raising rock and roll party."
In 2014 the band was honored by the Southern Folk Life Collection at the University of North Carolina Chapel Hill with an exhibition featuring their music and cultural contributions. The flame-adorned La-Z-Boy from the cover of their Plastic Seat Sweat LP now resides at UNC-CH!
Tornado Bait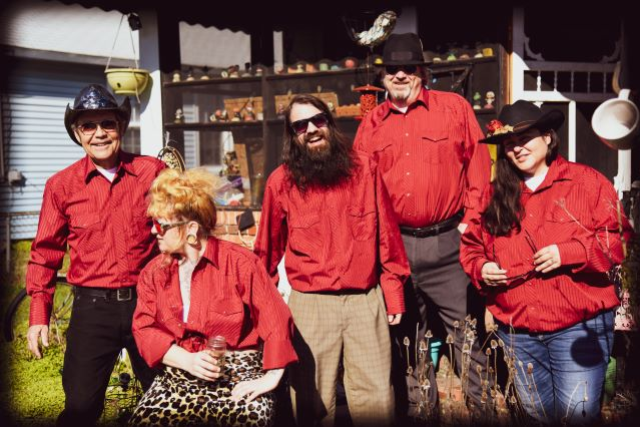 Hailing from out of the swampy shadow of Hampton back in 2015, Tornado Bait makes heartfelt music about alligators, cheating hearts, Jesus, and Wild-Womern with style and panache. With a unique sound running the gamut from Alt-Country to Punk-Folk, from Heavy-Americana to Grunge-Grass, this band features an untamed line-up of a motley cast of characters led by an indomitable female center in the form of the mighty Msesippi McQuown. Their debut record, Teacup's Half Full, was released recently to great fanfare. Come out and share in the experience!