EOTO
with The Snicklefritz Scheme, Bended Light
Fri, Mar 27
Doors: 7:00 pm
Show:

8:00 pm
All Ages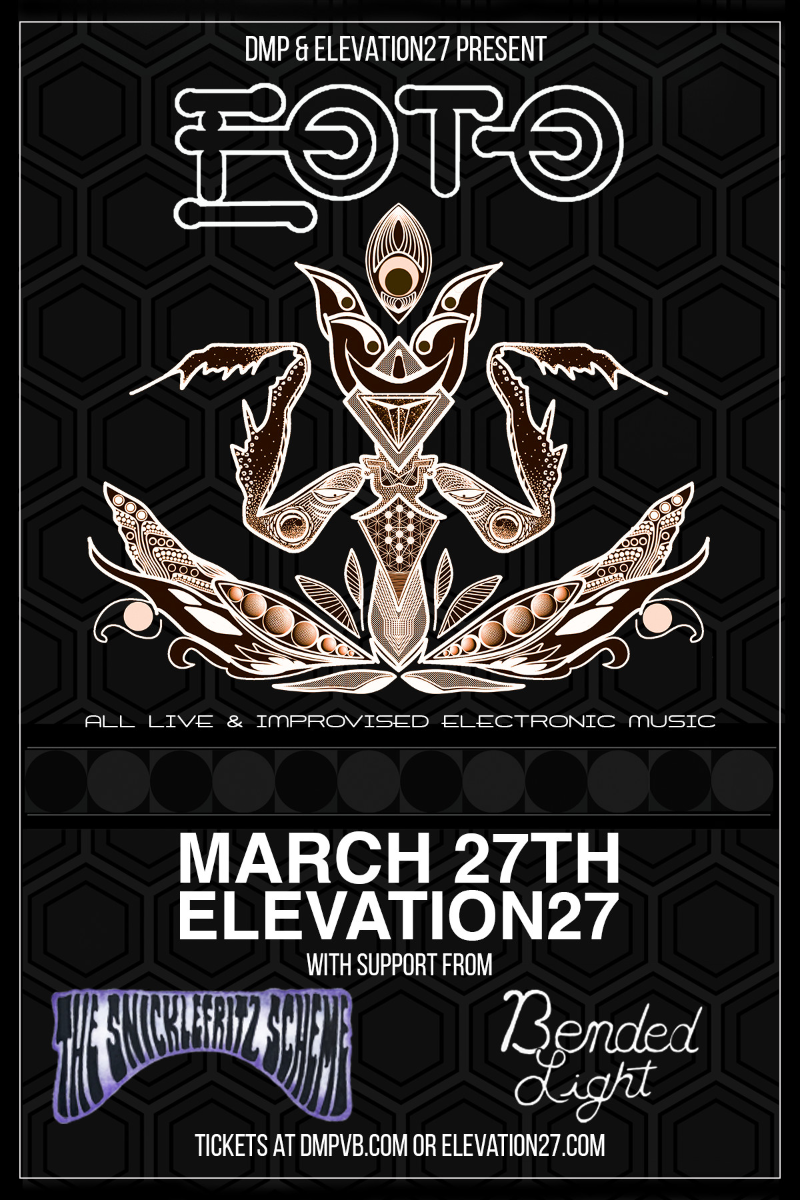 Additional Info
Please note: We are currently working on a new date for this show. Stay tuned, we should have an update soon. Ticketholders will recieve an email directly from Ticketweb once this happens. Thanks.

EOTO - bringing their electro, house, dubstep, and 100% live and improvised style - with special guests The Snicklefritz Scheme and Bended Light, for one night only at Elevation 27!
Presented by Elevation 27 and DMP
FRIDAY, MARCH 27th at 8:00 PM, 7:00 PM Doors
TICKETS: $15.00 - $25.00 --- All Ages
*$15.00 Early Bird Special - limited quantity*
Artists
EOTO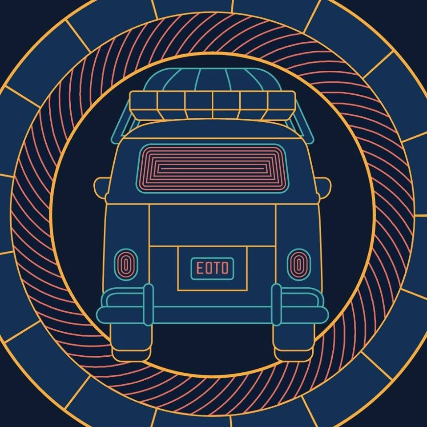 The way music is produced and performed is growing at an astounding rate. From the roots of acoustic music to amped up rock n' roll and into the electronic revolution, the options available to the modern musician are more like a scientific lab, then the campfire jam from where it all started. From the controls of a tiny laptop, a performer now has the power to mix, change and loop sounds in a concert setting with great ease. This modern twist of technology is bringing a new level of music to the electronic dance party.

While the genre of live electronica is relatively new on the music circuit, nobody is breaking the boundaries of live producing and improvisation like EOTO. Fusing elements of live instrumentation, house music, dubstep and electro into their dance ready sound, the band will be taking the country by storm beginning in late September for their perennial fall tour, performing 33 consecutive nights in a row.

Consisting of Michael Travis and Jason Hann the duo mixes the organic sounds of live drums, bass and guitar through a variety of programs and gadgets to create a style of music that is more likely found in a dance club, then a live music theater. What sets EOTO apart from other artists in this emerging genre is how the music is created. While some artists may spend hours pre-mixing samples and elements of music for their live show, EOTO uses nothing pre-recorded, giving them the ability to approach each song with on-the-spot spontaneity and 100% live improvisation.

Because of the ever-changing sound and style of music, it's hard to describe a band like EOTO. In a recent discussion on the bands highly active Facebook page, the thousands of subscribed fans were asked to describe the band in their own words – descriptions ranged from mythical to visual, each in awe of the duo's ability to create high octane dance music in a live setting. A trait that has fans old and new catching multiple shows on a tour and packing venues wherever they play. Or maybe EOTO is selling out venues around the coast for the spirit of dance music they bring in general.

It should come as no surprise that the members of EOTO have performed with a range of musicians second to none. Their combined resume includes the likes of Isaac Hayes, Loreena McKinnett, Herbie Hancock, Drummers of STOMP, DJ Tequila, Les Nubians, Stanley Jordan, Les ClayPool, Joshua Redman, Arturo Sandoval, Bela Fleck, Trilok Gurtu, Charlie Hunter, Mike Marshall and Dave Grisman just to name a few.
The Snicklefritz Scheme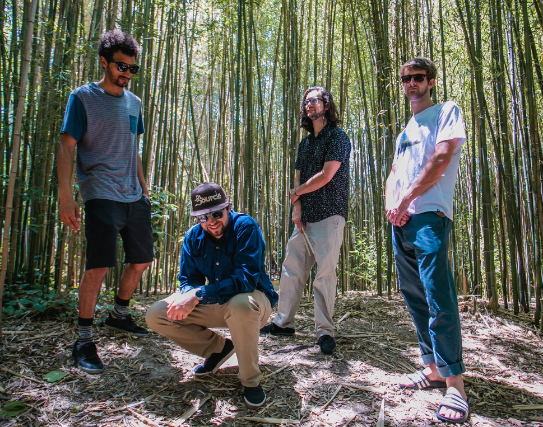 The Snicklefritz Scheme is an dance-based groove/funk band. These 4 members are dedicated to curating a psychedelic experience that EVERYONE can move to. David Gilmour of Pink Floyd said it best (paraphrasing) "we have always been obsessed with sounds that make you feel like someone is just 100 yards over there, just pinging away", we are dedicated to this idea.

Biography:
Matt and Daniel have been jamming together since 2013, previously known as Wave Mechanics they've developed a strong personal and musical relationship. After that band Matt and Daniel stayed close friends and eventually started playing together again. As they did so, they changed their musical direction and eventually The Scheme was born! Almost immediately they started hacking away at a 5 song EP. After playing out in the circuit for a season or two and building a reputation of amazing live performances the band dynamics started to change and Ryan decided to step back from the band to pursue a PhD in physics. The band then found an amazing replacement, Allen Brooks, and then added Ben Egan on keys. This has transcended the band to a whole new level that is currently cutting a new album and expecting tour dates soon after.
Bended Light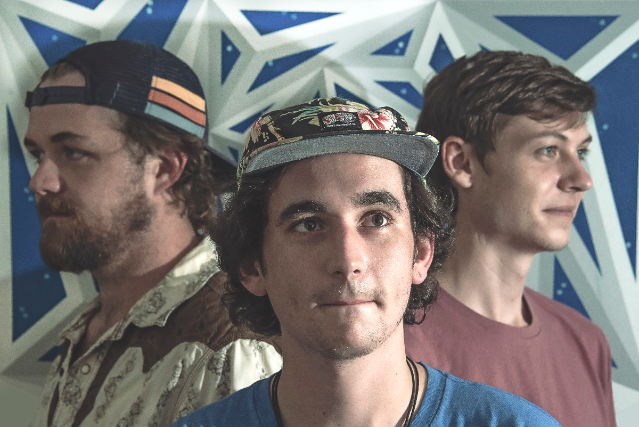 A dynamic Psychedelic Funk Rock 3 piece band from Norfolk, VA. Coming together in the late Summer of 2013 with guitarist Jordan Cooper and bassist Jack Gallagher joined musical forces with the vision. Performing publicly since April 2014, and released their Debut CD "Bend A Little" May 22, 2015. While working to spread their music and word across the region. Now with Keith Perkins on percussion, the envelope is being pushed rampantly.
Playing mainly Original Music, they bust out covers from their influences ranging from Phish, Talking Heads, Gov't Mule, The Rolling Stones, and many more
The band has also played across the Hampton Roads region including dates in Northern Va, Central Va, Maryland, and Tennessee. Playing with acts like Pink Talking Fish, Erin & The Wildfire, Consider The Source, South Hill Banks, Gang of Thieves, The Dharma Initiative, Mister F, Zach Deputy, Galaxy Dynamite! and many more bands.
The band has had a few lineup changes from the beginning of the start, but from then to now the path they have taken is in an exponential growth for the future in their music. They work together in listening to allow the jam to take them. As Trey Anastasio said in an interview in regards to creating with Phish, "chasing the jha" where it's a game of musical follow the leader. While at the same time crafting songs with powerful and meaningful lyrics behind the music. They want to make sure you get up and dance, and groove the night away. This power trio from Norfolk, VA is not something to miss.
An excerpt from an interview with Scruffington Post in Knoxville. TN; "Even a cursory listen to their first three full-length releases — two of them live, and one studio — makes it abundantly clear that Norfolk, Virginia power trio Bended Light are one of those rare outfits that manage to balance the discipline and songwriting savvy required of successful pop rockers with the creativity and improvisational aptitude of a top-notch jam band."
With 2019 being a huge change and lots of growth. The three guys brought their forces and energy together to go on a Spring Tour across the East Coast hitting markets like Savannah, GA , Asheville, NC , Chapel Hill, NC , and Richmond, VA.
The long awaited studio EP has been recorded at Whiskey Bear Studios in Virginia Beach, Va with Chris Kencdrick. And in mixing and mastering phases to be released this Fall. Stay Posted for Singles being released before the full release of the "Window EP"