The Outlaws
with Crawford & Power
Fri, Jun 26
Doors: 7:00 pm
Show:

8:00 pm
All Ages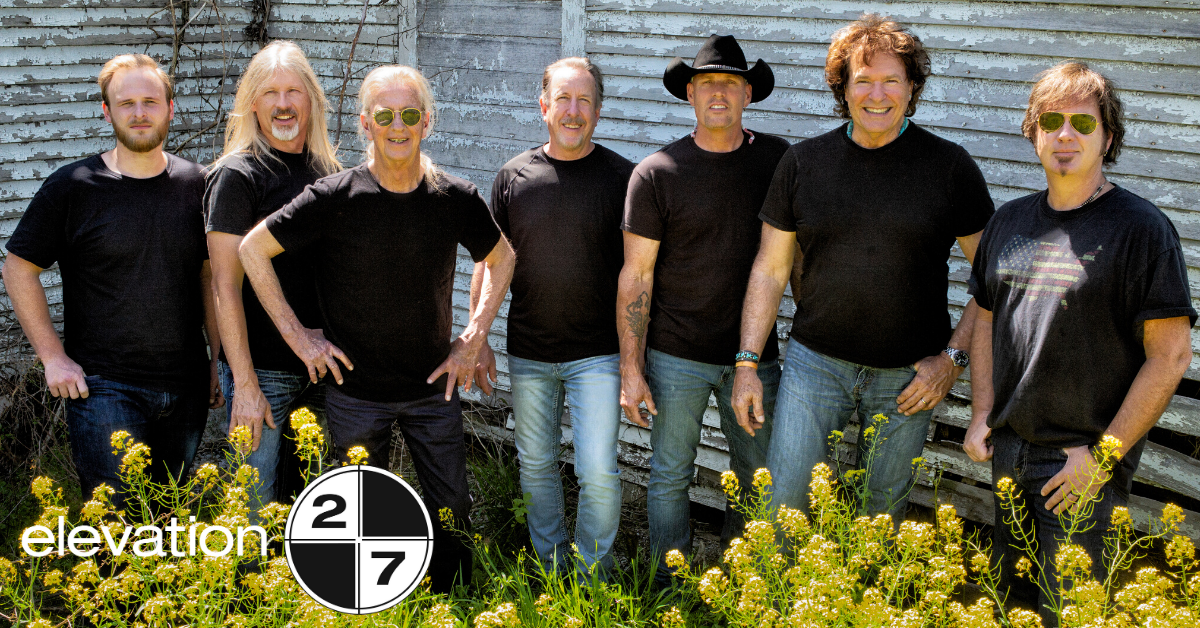 Additional Info
THE OUTLAWS with special guests Crawford & Power - Southern Rock legends, Southern pride - rockin' the stage for one night only at Elevation 27!
JUNE 26th at 8:00 PM, 7:00 PM General Admission and Reserved Dining Doors
TICKETS: $30.00 - $45.00 --- ALL AGES
ENJOY DINNER DURING THE SHOW - We have daily specials and great BBQ!
General Admission tickets are standing room only.
Reserved Dining Seats include admission to the show. If your party does not occupy all the seats at a Table or Booth or section, you may be seated with other guests. You must arrive at or before the time assigned to your table or booth, or your seat may be given away. Waitress service will be available approximately 30 minutes after you are seated. Please allow an additional 30 minutes for your food to arrive.
*All Reserved Seating Tickets are subject to a requested food minimum of $9.00 per guest.
Please note: If our parking lot is full, please park in the Walmart parking lot closest to Advance Auto.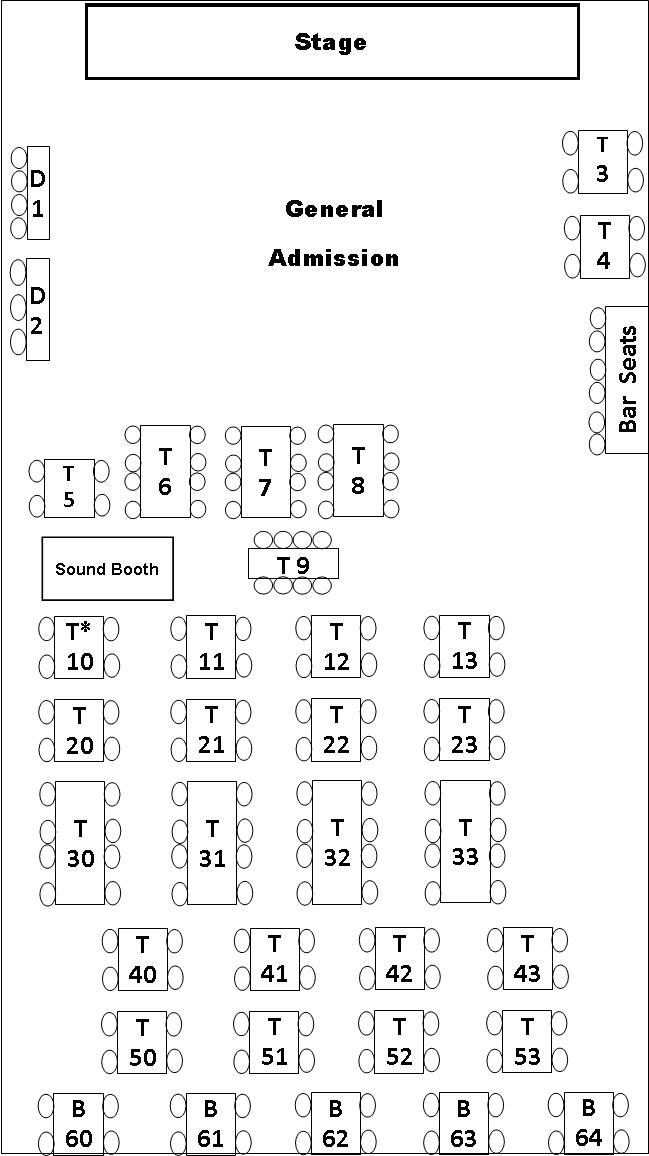 Artists
The Outlaws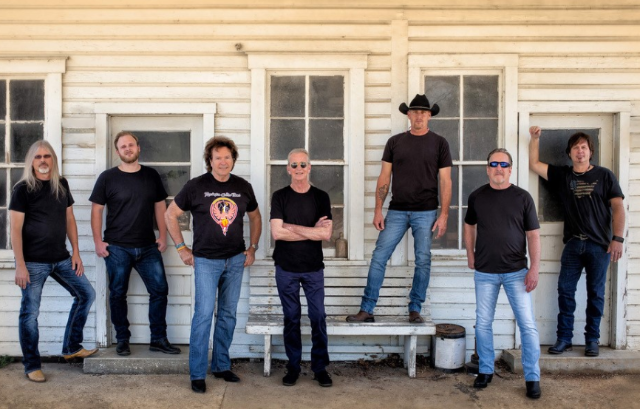 For The Outlaws, it's always been about the music. For more than 40 years, the Southern Rock legends have celebrated triumphs and endured tragedies to remain one of the most influential and best-loved bands of the genre. Today, The Outlaws have returned with new music, new focus and an uncompromising new mission: It's about a band of brothers bound together by history, harmony and the road. It's about a group that respects its own legacy while refusing to be defined by its past. But most of all, it's about pride.
It's About Pride was also the title of the band's acclaimed 2012 album, universally hailed as their victorious comeback. "Because The Outlaws had been out of the public eye for so long, it was almost like starting over," original singer/songwriter/guitarist Henry Paul explains. "But because of the band's history, we're still seeing this as a new chapter. What our fans loved then is what they still love now, because we are just as good or even better than we were." For co-founding drummer/songwriter Monte Yoho, the journey is both bittersweet and jubilant. "I still think about the friends we made when we first came into this industry, how we struggled to define this thing that became known as 'Southern Rock'," Yoho says. "The Outlaws still embody all the things we shared musically and personally, most of all the relationship we have with our fans to this day."
History lesson: Formed in Tampa in 1972, The Outlaws – known for their triple-guitar rock attack and three-part country harmonies – became one of the first acts signed by Clive Davis (at the urging of Ronnie Van Zant) to his then-fledgling Arista Records. The band's first three albums The Outlaws, Lady In Waiting and Hurry Sundown – featuring such rock radio favorites as 'There Goes Another Love Song', 'Green Grass & High Tides', 'Knoxville Girl' and 'Freeborn Man' – would become worldwide gold and platinum landmarks of the Southern Rock era. Known as 'The Florida Guitar Army' by their fans, The Outlaws earned a formidable reputation as an incendiary live act touring with friends The Allman Brothers, Lynyrd Skynyrd, The Marshall Tucker Band and The Charlie Daniels Band as well as The Doobie Brothers, The Who, Eagles and The Rolling Stones. Henry Paul left after the group's third album to form The Henry Paul Band for Atlantic Records, and later co-founded the multi-Platinum country trio Blackhawk. Over the next 20+ years, The Outlaws would experience rampant personnel changes, tonal missteps, ill-fated reunions and bitter trademark battles that left fans – not to mention Paul and Yoho – frustrated and saddened. And with the tragic deaths of co-founding members Frank O'Keefe and Billy Jones in 1995, and especially songwriter/vocalist/lead guitarist Hughie Thomasson in 2007, it was feared that The Outlaws' trail had come to an end.
"The Outlaws were the one area of my career where I had regrets," admits Paul. "More importantly, I think it was the one area in my career where I thought I still have something to prove. I felt compelled to stick my neck out and take a chance of putting this band back together. I knew we would be judged, but I hoped we would be judged on our abilities." Along with founding members Paul and Yoho, the band features several of Southern Rock's most respected veterans: Keyboardist/vocalist Dave Robbins is a co-founding member of Blackhawk, and has written hit songs for artists that include Restless Heart, Kenny Rogers and Eric Clapton. Longtime Outlaws' bassist/vocalist Randy Threet has performed with Trisha Yearwood, Pam Tillis and Blackhawk, and is familiar to TV audiences from USA Network's 'Nashville Star'. Lead guitarist Steve 'Grits' Grisham was a member of the Soldiers Of Fortune era Outlaws, as well as a noted songwriter whose tracks include The Henry Paul Band's Top 40 hit, 'Keepin' Our Love Alive'. Co-lead guitarist Dale Oliver is one of Nashville's most versatile producers/songwriters/musicians and was formerly Blackhawk's lead guitarist and bandleader for more than 10 years, co-writing their hit 'Almost A Memory Now'. "From the very beginning, The Outlaws had heart," Monte Yoho says. "And a lot of people who come out and see this incarnation of the band now are responding to the exact same things we used to put on stage in the '70s and '80s."
On that stage, the band burns hotter than ever: "The Outlaws helped define Southern Rock for me and for generations of fans," wrote music journalist Bill Robinson in The Huffington Post. "Seeing them onstage with The Charlie Daniels Band, Marshall Tucker Band, Allman Brothers, Lynyrd Skynyrd or countless others was, for a long time, one of the best experiences I could have. And so it was again when I saw The Outlaws play recently." The Outlaws' live shows –vividly captured in their 2016 double album Legacy Live – are blazing 2+ hour tributes to the band's rich history and fiery rebirth. Classic tracks and fan favorites from the first three albums – as well as The Henry Paul Band's definitive 'Grey Ghost' – share the spotlight with new songs that are already being embraced by audiences. "I think our new material goes back to those first three classic albums, when the band was proud of its influences from country, blues and jazz," says Paul. "Plus, Steve and Dale have honored and maybe even stepped up the legacy of the 'guitar army'. Fans are coming away from shows feeling a renewed part of the Outlaws experience."
The Outlaws are now headed back on the road, back on the radio and back into the hearts of fans nationwide. "I'm seeing this thing we've had for more than four decades be exposed to whole new audiences," Monte Yoho says. "We're having a second life as a band, and it feels better than ever. Best of all, I'm still doing it with some of the same people I've known for most of my life."
"I want people to see our show, hear our new songs and realize that The Outlaws are back," says Henry Paul. "Our goal is to unite the fans and bring the band back into the light. In a way, this is like a second chance at my first love. It's about finishing what we started." For Henry, Monte, Dave, Randy, Steve and Dale, it's also about a band of brothers who love playing their own brand of rock, and who 40+ years ago first got the chance to share it with to the world.
For The Outlaws, it's still about the music. And now more than ever, it's about pride.
Crawford & Power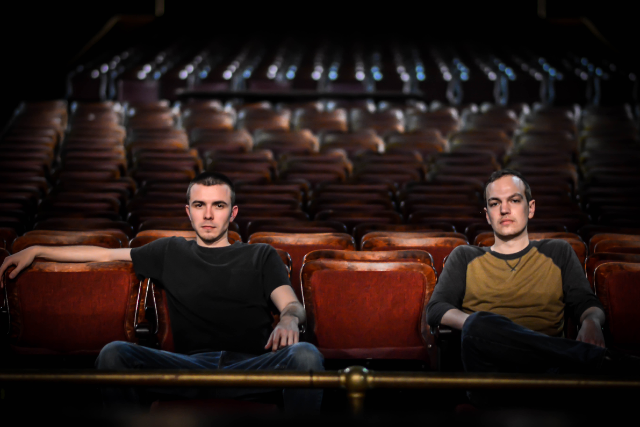 Crawford & Power was born of red clay, back roads, callouses, and ingenuity passed down from mash makers. With roots in country, Americana, and southern rock, they seek to spawn a classic country music revival with a splash of sweet iced tea and whiskey. Their unique approach to a fading genre has been lauded as a breath of fresh air amidst the commercialization of sacred American music genres. The two have already opened for a variety of artists including The Marshall Tucker Band, Travis Tritt, Willie Nelson, Luke Combs, and Jerry Douglas to name a few. With a quickly growing schedule, the duo is expanding their geographic to a city near you soon. Their debut EP, "Play a Hank Jr. Song," released on June 8th, is a no-holds barred approach to country music all too familiar to their fans.