House of Bertha Entertainment
with
Sun, Apr 25
Doors: 7:00 pm
Show:

8:00 pm
All Ages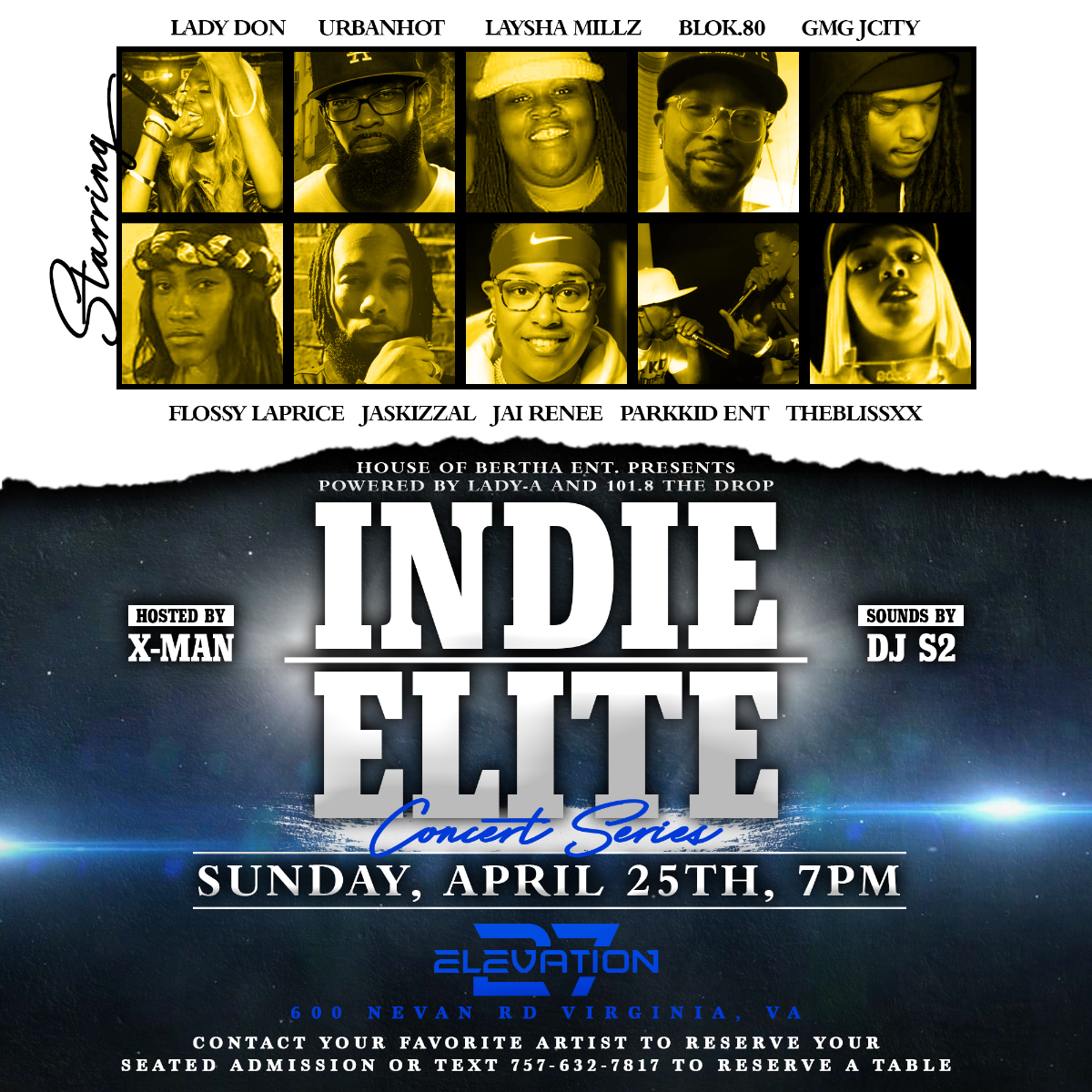 Additional Info
House of Bertha Entertainment presents
Powered by Lady-A and 101.8 The Drop
The Indie Elite Concert Series
Hosted by X-Man @xman_773
Sounds by Dj S2
Starring:
Lady Don @ladyblakkbyrdthedon
Urbanhot @urbanhot
Laysha Millz @layshamillz
Blok.80 @blok.80
Gmg JCity @gmg_jcity
Flossy Laprice @iam_floss
Jaskizzal @iamskizzal
Jai Renee @jairenemason
Parkkid Ent @Parkkident
TheBlissxx @theblissxx
Contact your favorite artist to reserve your seated admission or reserve a table online.
Sunday April 25, 2021 at 8 PM, Doors at 7 PM
Tickets: $15 - $25
All Ages
To facilitate social distancing, all shows will be fully seated until further notice. For everyone's safety, please wear a mask whenever you are not seated at your table.
During COVID-19, reserved dining tables must be purchased in full in order to avoid multiple parties being seated together.
Reserved dining ticket holders are subject to an additional $10 minimum food purchase requirement. Waitress service will be available approximately 30 minutes after you are seated. Please allow an additional 30 minutes for your food to arrive.
Please note: If our parking lot is full, please park in the Walmart parking lot closest to Advance Auto.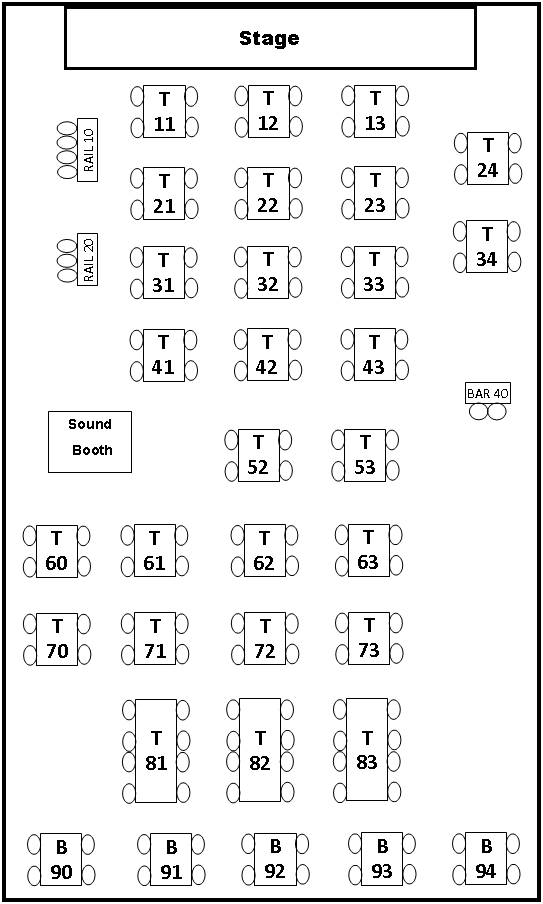 House of Bertha Entertainment presents
Powered by Lady-A and 101.8 The Drop
The Indie Elite Concert Series
Hosted by X-Man @xman_773
Sounds by Dj S2
Starring
Lady Don @ladyblakkbyrdthedon
Urbanhot @urbanhot
Laysha Millz @layshamillz
Blok.80 @blok.80
Gmg JCity @gmg_jcity
Flossy Laprice @iam_floss
Jaskizzal @iamskizzal
Jai Renee @jairenemason
Parkkid Ent @Parkkident
TheBlissxx @theblissxx
Respect the shooter @mynameisbrehon
House of Bertha Entertainment presents
Powered by Lady-A and 101.8 The Drop
The Indie Elite Concert Series
Hosted by X-Man @xman_773
Sounds by Dj S2
Starring
Lady Don @ladyblakkbyrdthedon
Urbanhot @urbanhot
Laysha Millz @layshamillz
Blok.80 @blok.80
Gmg JCity @gmg_jcity
Flossy Laprice @iam_floss
Jaskizzal @iamskizzal
Jai Renee @jairenemason
Parkkid Ent @Parkkident
TheBlissxx @theblissxx
Respect the shooter @mynameisbrehon
Artists
House of Bertha Entertainment