Born of Osiris
with
Wed, Nov 10
Doors: 6:00 pm
Show:

7:00 pm
All Ages
Additional Info
Legacy Concerts proudly presents Born Of Osiris - Angel or Alien Tour with Shadow of Intent, Signs of the Swarm, and House//Divided at Elevation 27!
Wednesday November 10, 2021 at 7 PM, Doors at 6 PM
Tickets
GA: $20 Advanced, $23 Day of Show
Reserved Dining: $25
All Ages
Born of Osiris is an American progressive metalcore band formed in 2003 in Palatine, Illinois, a suburb of Chicago. The band currently consists of lead vocalist Ronnie Canizaro, guitarists Lee McKinney and Nick Rossi, drummer Cameron Losch, and keyboardist and vocalist Joe Buras.
General Admission
Tickets
are standing room only.
Reserved Seating Tickets at Dining Tables and Booths
include admission to the show. You may be seated with other guests.
All Table and Booth Tickets are asked to comply with a minimum food purchase of $9.00 per guest.
Please note: If our parking lot is full, please park in the Walmart parking lot closest to Advance Auto. Parking elsewhere is subject to being towed.
Artists
Born of Osiris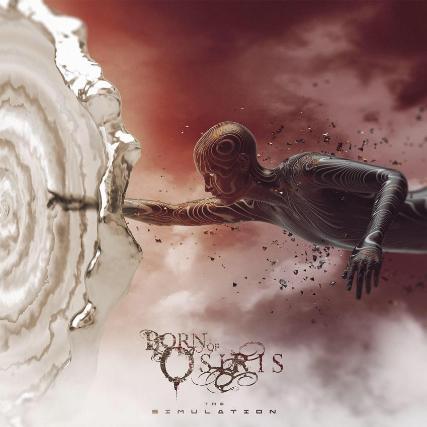 "Simulation Theory" posits that reality and existence as we know them to be are merely a computer simulation. Of course, The Matrix explored such a possibility in 1999, while Elon Musk espouses this hypothesis as gospel for 2019. Regardless of the theory's truth, humanity still thrives under the weight of all-encompassing technology and daily cyber advancements. Born Of Osiris preserve such humanity within a torrent of destructive polyrhythmic riffing, chaotic vocal transmissions, and synth disarray. The Chicago quintet—Ronnie Canizaro [lead vocals], Joe Buras [keys, synthesizers, vocals], Lee McKinney [guitar], Nick Rossi [bass], and Cameron Losch [drums]—perfect that approach on 2019's aptly titled, The Simulation [Sumerian Records].

"When you listen to the record, I hope you investigate where you see yourself and the future going in terms of technology and artificial intelligence," exclaims Buras. The musicians architected a beacon to transmit such a message since their 2007 emergence. Not only have they performed on stages with Judas Priest, Rob Zombie, Bring Me The Horizon, and more, but they also landed four consecutive entries on the Billboard Top 200, including A Higher Place 2009], The Discovery [2011], Tomorrow We Die Alive [2013], and Soul Sphere [2015]. Additionally, they garnered features from Guitar World, Brave Words, Metalsucks, and MetalInjection, to name a few. By looking back, the group made a major leap forward. They spent 2017 performing their breakthrough 2007 debut, The New Reign, in its entirety on the road. By the time the guys hit the studio with Nick Sampson [Asking Alexandria, Of Mice & Men] who produced vocals while McKinney produced and engineered the entire record instrumentally, the vision crystallized for their next evolution.
"We usually don't wait this long between records," Buras continues. "By playing The New Reign, we got back to the original vibes. Once we really started writing, it was a combination of our old and new songwriting styles. The last three albums felt like a trilogy. On this one, we take the next step throughout putting all of our skills into one distinct body of work." That included welcoming Rossi into the fold following the departure of original bassist David Da Rocha. Beyond the creative core of McKinney and Losch handling most of the writing, Rossi lent his writing talents to the process on a handful of songs. The music further incorporated instrumental virtuosity as well as entrancing synths and twin vocals. At the same time, Buras dove into books like Jacek Dukaj's Perfect Imperfection, kickstarting a thematic thread. On the first single "The Accursed," screeching keys entwine with precise and pummeling riffing before spiraling towards a hard-hitting and head-nodding groove. "The songs are more anthemic," Buras says. "They're about not giving up when things get difficult, you feel down, or a relationship isn't working. Instead, you don't stop and force on. We came into this lifestyle aware of the sacrifices. This is how we're going to live it."

"Under The Gun" upholds that sentiment, while "Silence The Echo" steamrolls forward amidst a flurry airtight guitars and a percussive maelstrom. "That one dives into silencing negative thoughts," he elaborates. "We all feel down sometimes,
but you silence those thoughts and keep moving." In the end—whether a simulation or not—Born Of Osiris confidently embrace the future with open arms and deliver their boldest output yet. "There's the technological side to the music, but there's also a message of being patient and persevering," he leaves off. "We've redefined our sound on this one. Everything is coming together. We're brothers in this. It's a new chapter for Born Of Osiris."