Murder By Death
with Sarah Shook & The Disarmers
Wed, May 8
Doors: 7:00 pm
Show:

8:00 pm
All Ages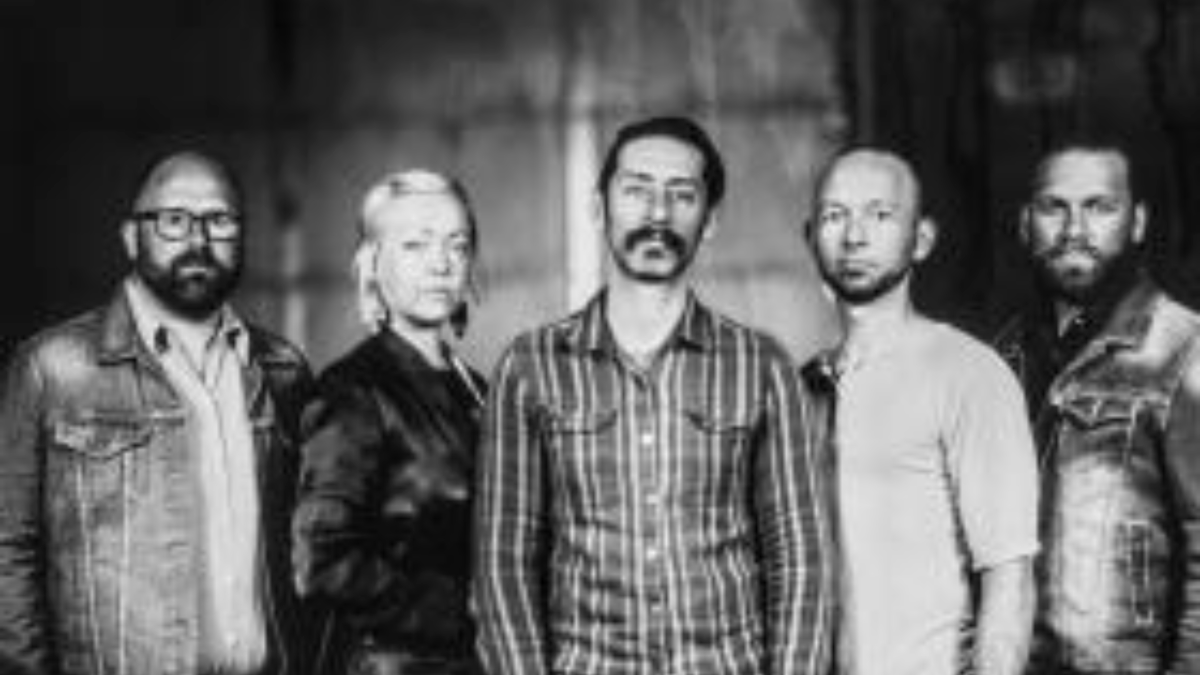 Additional Info
MURDER BY DEATH:
Murder By Death's eighth full-length album The Other Shore is a space-western about a ravaged Earth, its fleeing populace, and a relationship in jeopardy. It's an epic journey rocketing toward the unknown—in the universe, within the characters represented through 11 songs, and through the band's evolving sound. But basically, the quest poses the ultimatum: Stick with what you have, or risk it all to find something new.
Recorded at La La Land in Louisville by Kevin Ratterman (My Morning Jacket, White Reaper, Ray LaMontagne, Basia Bulat) and Anne Gauthier, The Other Shore sonically captures the mood of two lovers choosing separate paths, one who stays on Earth and one who leaves it.

As trailblazers of the early 2000s indie-Americana style, the Louisville, KY-based quintet finds a way of taking tried & true rock-and-roll and knocking it slightly off axis, into tottering revolutions of something eerie, emotional, immediate, lush, and uniquely theirs. As the album and voyage progress, the atmosphere transitions from earthy to cosmic, sober to festive—from folksy Midwestern indie rock ("Stone") and piano-laden devil-on-one-shoulder/angel-on-the-other Leonard Cohen-style balladry ("Only Time"), to buoyant new wave recalling The Cure ("Bloom") and celebratory jangly singalongs ("I Have Arrived").


SARAH SHOOK & THE DISARMERS: When Sidelong, Sarah Shook & the Disarmers' debut album, was released in early 2017, it quickly earned kudos for its blast of fresh, fierce honesty and sly wit. It was a welcome new voice in a genre too often mired in the staid and conventional. And while that record may have come to many as a surprise, Years solidifies the point: Sarah Shook & the Disarmers have moved from getting people's attention to commanding it. The album–with its sharpened songwriting, unique perspective, deepened sound and roll-up-your-sleeves attitude–will grab you by the collar and put a defiant finger to your chest. It is resolute, blunt, and unflinching.

Inspired by artists such as the Sex Pistols, Elliott Smith and Hank Williams, Sarah sings with confidence, control, and, at times, a hint of menace. The Disarmers match her on every track, coloring the tales of resilience and empathy with as much urgency as ever as well as a broader sonic sweep. It's easy to hear Sarah as a close cousin to artists like Hurray for the Riff Raff and Margo Price on the title track, or in the country-'60s mod vibe on "Lesson." "Good as Gold," sporting a kiss-off line for the ages, "You're as good as gold/ I'm as good as gone," is both vulnerable and defiant, soaring with pop-inflected harmonies. And with an expansiveness evoking the wide-open West, "What it Takes" speaks to the truth of the record, to her life, and to the universe.
Artists
Murder By Death
Sarah Shook & The Disarmers