Animal Years
with Kate Rhudy
Fri, Apr 19
Doors: 7:00 pm
Show:

8:00 pm
All Ages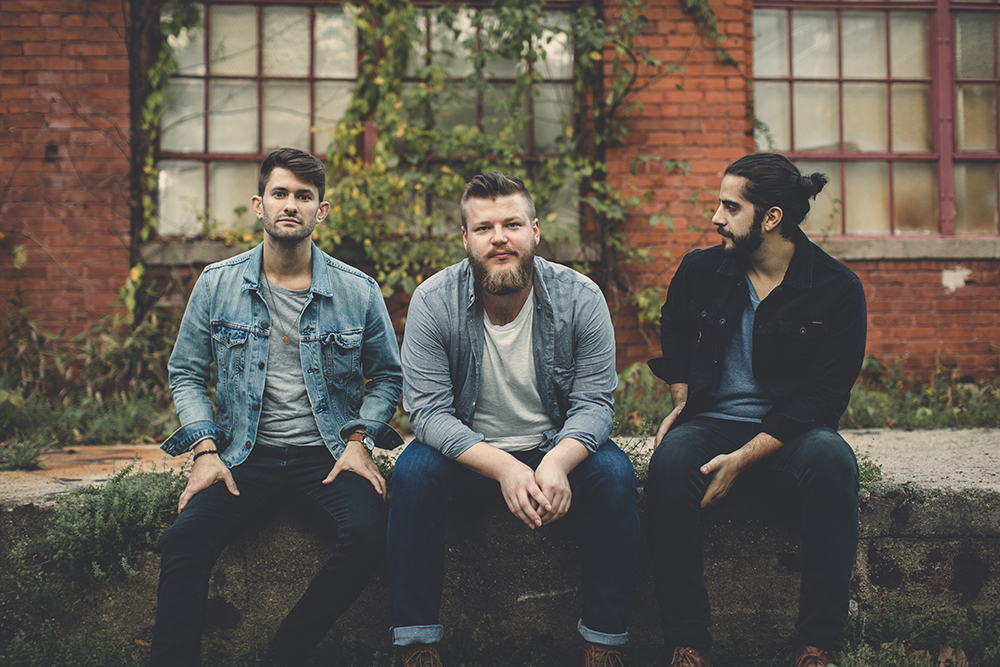 Additional Info
Mike McFadden: Vocals, Guitar
Anthony Saladino: Bass
Anthony Spinnato: Drums

"We borrowed the name from a Josh Ritter album," Animal Years singer-songwriter-guitarist Mike McFadden says of his band's moniker. "Originally, we just liked the way the phrase sounded. But the more we thought about it, the more it meant to us, and we started saying things like 'Live your life in animal years.' If you knew that you'd only be around for a few years, you'd do things differently. That's how we try to operate as a band; we try to go for it every day, like we're gonna die tomorrow."

That level of urgency resonates throughout Far From Home, Animal Years' first eOne release. The five-song EP -- produced by Ryan Hadlock, renowned for his work with the Lumineers, Brandi Carlile and Vance Joy -- offers a consistently compelling distillation of the Brooklyn-by-way-of-Baltimore trio's irresistibly anthemic, unfailingly uplifting songcraft, which ranges from the fist-pumping infectiousness of "Caroline" to the introspective warmth of "Friends" to the bittersweet buoyancy of "Home (I Was Born)." McFadden's catchy, emotionally direct songwriting is matched by the band's exuberant performances, which combine McFadden's openhearted vocals and surging acoustic guitars with the punchy rhythmic kick of bassist Anthony Saladino and drummer Anthony Spinnato.

"Someone once described us in a review as 'singer-songwriter music with the amps turned up,'" McFadden notes. "The emphasis is on the songs and the songwriting, but we're definitely a rock band. Even if I'm playing an acoustic guitar, I'm playing it through an amp with the distortion on. We're always gonna be louder than the other bands on the bill."

Far From Home's memorable compositions and high-energy performances make it clear why Animal Years has already earned a fiercely loyal grass-roots fan base. Without the benefit of a mainstream record label, the band has built its audience the old-fashioned way: through dogged roadwork, winning over one fan at a time.

"When we moved to New York, we hit the city really hard, and things just grew organically," McFadden explains. "We naturally evolved from small clubs to bigger ones, and from small tours to bigger tours, with more people coming out each time. Everything has happened really organically, through us just being ourselves and trying to be as honest as we can."

The thee bandmates and producer Hadlock recorded Far From Homein the remote environs of Applehead Studios in Woodstock, NY, far from the band's normal urban surroundings.

"We really wanted to isolate ourselves in a place with no distractions other than making the record," McFadden explains. "So we all went up to Woodstock and worked in this great studio in a rebuilt barn. We've been demoing stuff for years, but this is the first time the three of us had made a record together. Ryan was really great to work with, and I think that he really brought out the best in us. It was great recording out there in the middle of nowhere; we'd record 12 hours a day, and then all hang out at night."

Far From Home showcases McFadden's knack for writing forthright songs that cut to the chase, lyrically and melodically. "On this EP, I wanted to write things that everyone can relate to," he asserts. "Sometimes lyrics can be open to interpretation, but for the most part I want people to know exactly what I'm talking about. All of these songs were written on the road, so a lot of the themes are about being away from home and missing people, and not taking people for granted.

Artists
Animal Years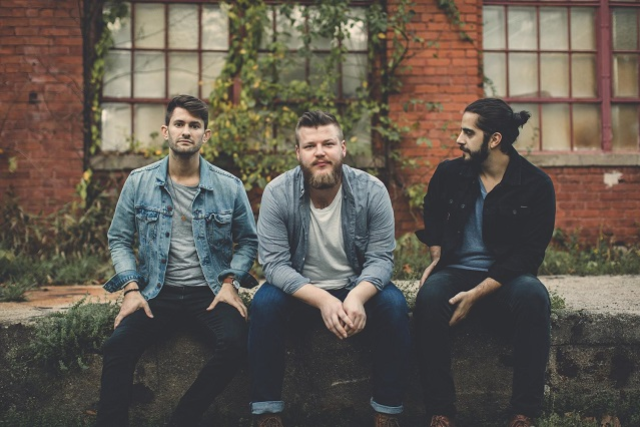 Kate Rhudy