Jared & The Mill
with The People Collection
Tue, Jul 30
Doors: 7:00 pm
Show:

8:00 pm
All Ages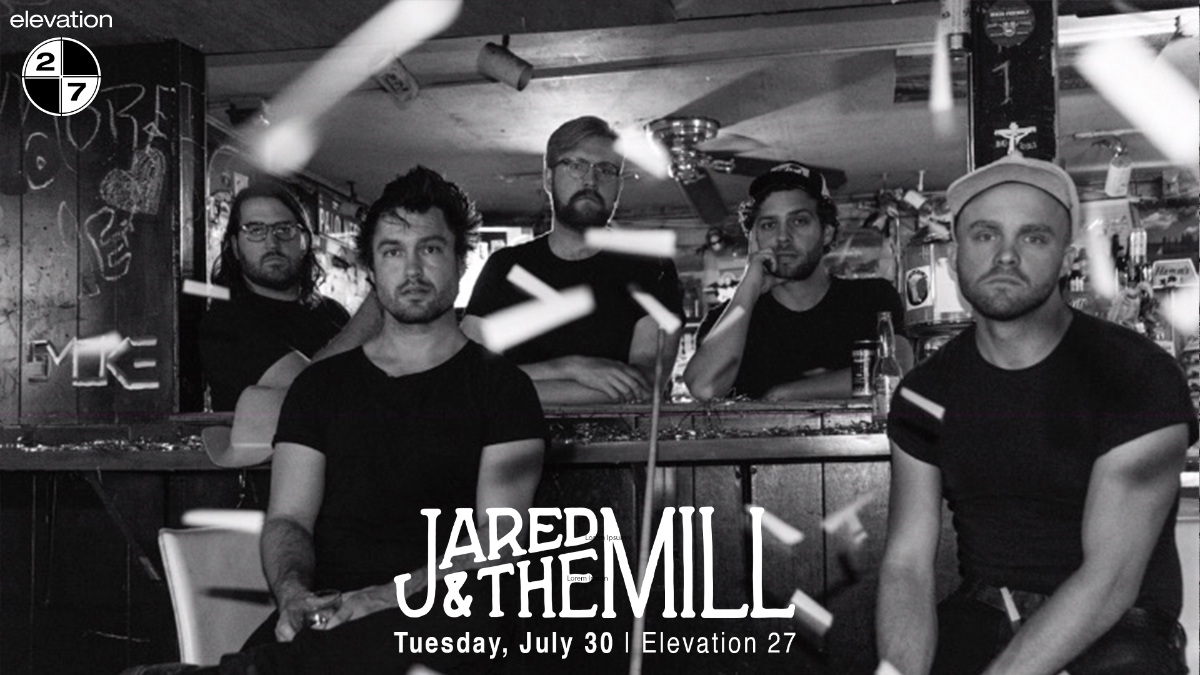 Additional Info
Jared & The Mill with special guest The People Collection
Live at Elevation 27!
Tuesday, July 30th at 8:00 pm, 7:00 pm doors
Tickets: $12.00 - $15.00
All Ages
*Additional parking available in the Walmart Parking lot, section closest to Advance Auto
Artists
Jared & The Mill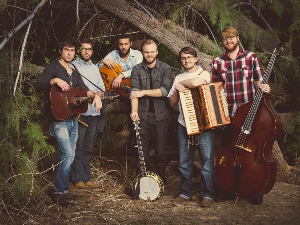 We're 5 best friends from AZ. We love the desert, we love our city, its people, and we love each other. We love long drives, early mornings, late nights, dive bars, carne asada Tacos at 3 am, dirty jokes, and asking each other what we think about things. We're just as likely to get down on Simon & Garfunkel and Bob Dylan as we are Van Halen, and Kendrick Lamar. We love dogs, we love our van, we love playing together, and we love you – it's true. For the past few years, we've pretty much always been on tour, hitting the road on our own, with fellow bands, and have been lucky enough to open for a few heroes. From living rooms and basement clubs, to theaters and arenas, we just love playing shows, and being on the road.
Our fans are our greatest priority – we love them, we really do, and we do our best to insure them that we can't do this without them. Our message is one of acceptance, not in a circle sitting kum-baya bullshit way, but in a way of acknowledging that we all have shit we regret, we all have passions and opinions, and it's up to all of us to filter through our flaws and our regrets to find ourselves and love one another. Don't judge other people, and care about everybody, like EVERYBODY everybody. Our shows are rowdy, you'll break down your walls and realize you're not in this alone. We hope you come to a show, make our songs a part of your story, and live the best fucking life you can.
Cheers,
Jared & The Mill
The People Collection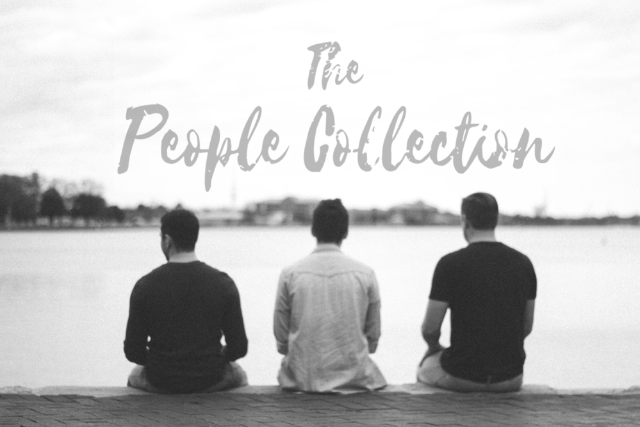 Front-man, James Wright, never took the early plunge into the music industry that so many artists attempt to do at an early age. Instead, he did the college thing, built a successful business, and started a family. The innate love for the craft of songwriting never went away though, and, in fact, it was a deliberate and substantial part of his daily routine as a younger adult. There was a season, however, when life found a way to push the music to the bottom of the priority list.
"Music is everything to me as a person. I always knew at some point I would take my chance to do something with it, but during that particular chapter of my life I became so disheartened (not being able to play much at all) that I was ready to sell my guitars and hang it up." - James W.
One evening in 2012, James met, who would become, a very close friend that became a habitual writing partner. Evening after evening, after the hours of work and family activities, they would both write numerous songs over the next several years. James's renewed passion during that growth period was the catalyst that inspired him, not only to begin performing his music throughout the Hampton Roads, VA community, but release his "Self-titled EP" in August of 2015. The project gained very positive local attention.
One night at a show, bass player, Joshua Hensley, approached James about putting together a band to build a bigger sound around James's more acoustic-natured songwriting. Eventually he took that plunge. James and Joshua went on the hunt for a drummer, and knew Corey Pavlosky was the guy for the job on the first, and only, audition.
"There is a chemistry that has been there since day one; not only on stage, but off of it as well. I love when fans approach us and comment on their observations of it during a show. It's so cool because they are seeing what we're feeling." - James W.
In late 2016, The People Collection was formed. With James's songwriting at the core, Joshua and Corey have brought an array of talent and influence that have shaped the music into something absolutely unique and different. They are currently in the recording process with Echodog Studios in Richmond, VA and planning to release their debut album in 2018.
Awards
TPC - 2017 Anne Marie's Battle of the Bands Champion
TPC - 2017 Craft 60's Battle of the Bands Champion
TPC - 2017 O'Herman's Battle of the Bands Champion
TPC - 2017 Shaka's Battle of the Bands Finalist
James Wright - 2016 Aiken Festival Songwriting Competition Finalist
James Wright -vocals,guitar
Joshua Hensley -backing vocals,bass
Corey Pavlosky -drums