Saves the Day
with Audiostrobelight, Boxford, Lloyd Vines
Sun, Aug 18
Doors: 6:30 pm
Show:

7:30 pm
All Ages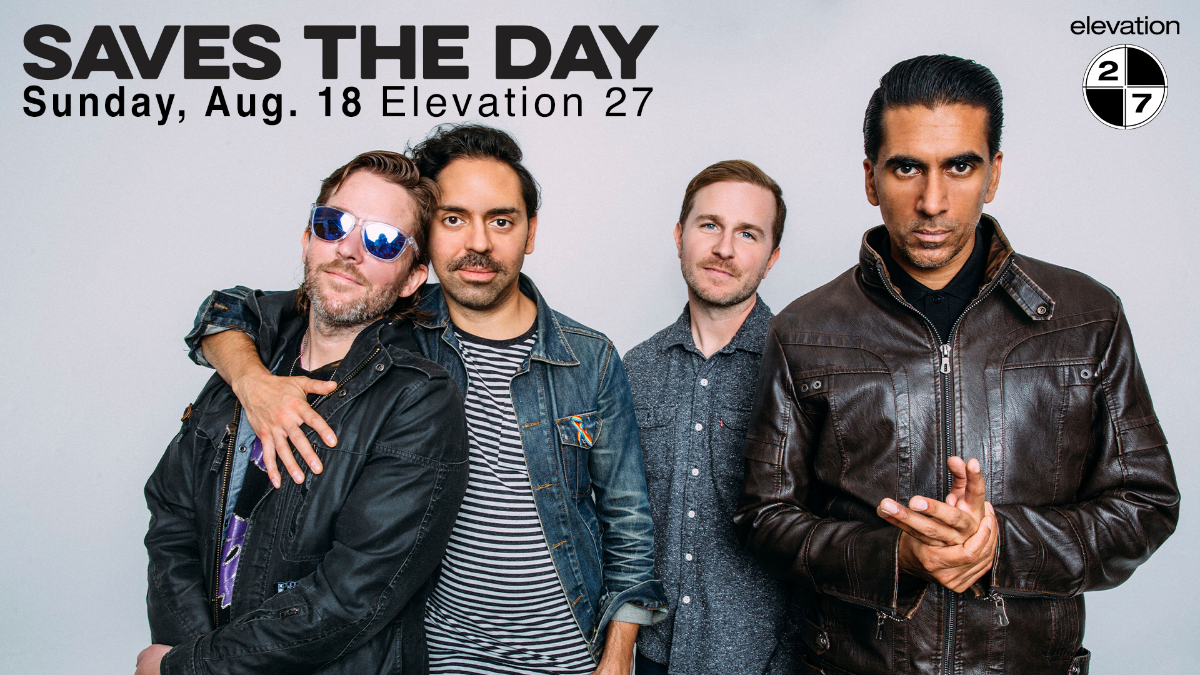 Additional Info
SAVES THE DAY
with special guests Audiostrobelight, Boxford and Lloyd Vines at Elevation 27!
SUNDAY, AUGUST 18th at 7:30 PM, 6:30 PM Doors
TICKETS: $20.00 - $25.00
Dining Table and Booth Tickets include admission to the show. All Dining Tickets are subject to a requested food minimum of $9.00 per guest. If your party does not occupy all the seats at the table, you may be seated with other guests. You must arrive at your table at or before your assigned time, or your table may be given away. Waitress service will available approximately 30 minutes after your assigned time. Please allow an additional 30 minutes for your food to arrive.
Please note: If our parking lot is full, please park in the Walmart parking lot closest to Advance Auto.


Artists
Saves the Day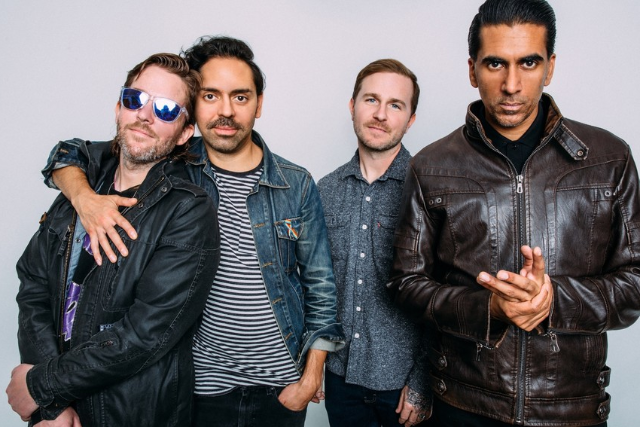 Saves The Day have been through a lot over the past two decades: Van accidents, member changes, the emo explosion, and the adventures that carried the act and their fans from adolescence to adulthood. But they've never had a proper history of the band... until now. Saves The Day's ninth album 9 tells the story of the band from the perspective of the band's founder Chris Conley and does it in a way that's as exhaustive as it is poetic and makes the listener a part of the songwriting process. From a narrative standpoint, 9 chronicles the epic story of a group of kids from New Jersey who realized their dream and became international sensations. However, on a more existential level, it shows how Conley "woke up" and became aware of his own consciousness through his relationship with music and the unbelievable adventures it inspired since he formed the act in 1997.

"A lot of the memories that I write about in the lyrics for this album I haven't written about because they were too painful or complicated. But for some reason when I was writing, my brain kept coming back to thinking about my entire career from a sense of reflection for the first time," Conley says of the process of writing the follow-up to 2013's Saves The Day. 9 opens with the upbeat "Saves The Day," which serves simultaneously as a mission statement and love letter to fans before segueing into "Suzuki," a song that features the opening line, "On a black and red couch playing a burgundy Les Paul I played on Can't Slow Down so many years ago, writing album number nine right now." Then again, this meta sentiment isn't so surprising coming from someone who famously penned lines like, "You want to know who I really am, well so do I" on the song "See You" from the landmark 2001 album, Stay What You Are...

Ultimately 9 is sonic evidence not only that there's a reason we are alive in the world, but it's a miracle that Conley rightfully encourages us to celebrate...
Audiostrobelight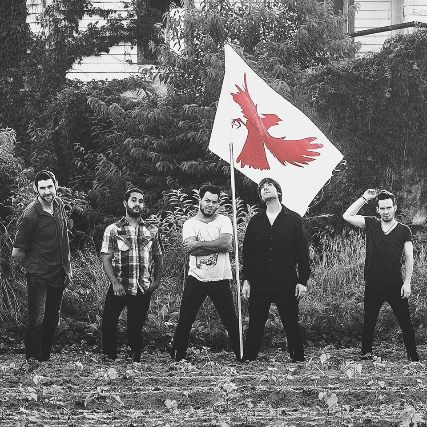 Boxford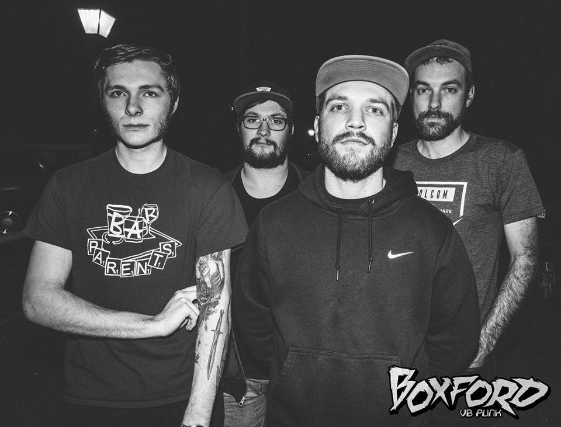 Lloyd Vines