Shawn James
with New Reveille
Wed, Aug 14
Doors: 7:00 pm
Show:

8:00 pm
All Ages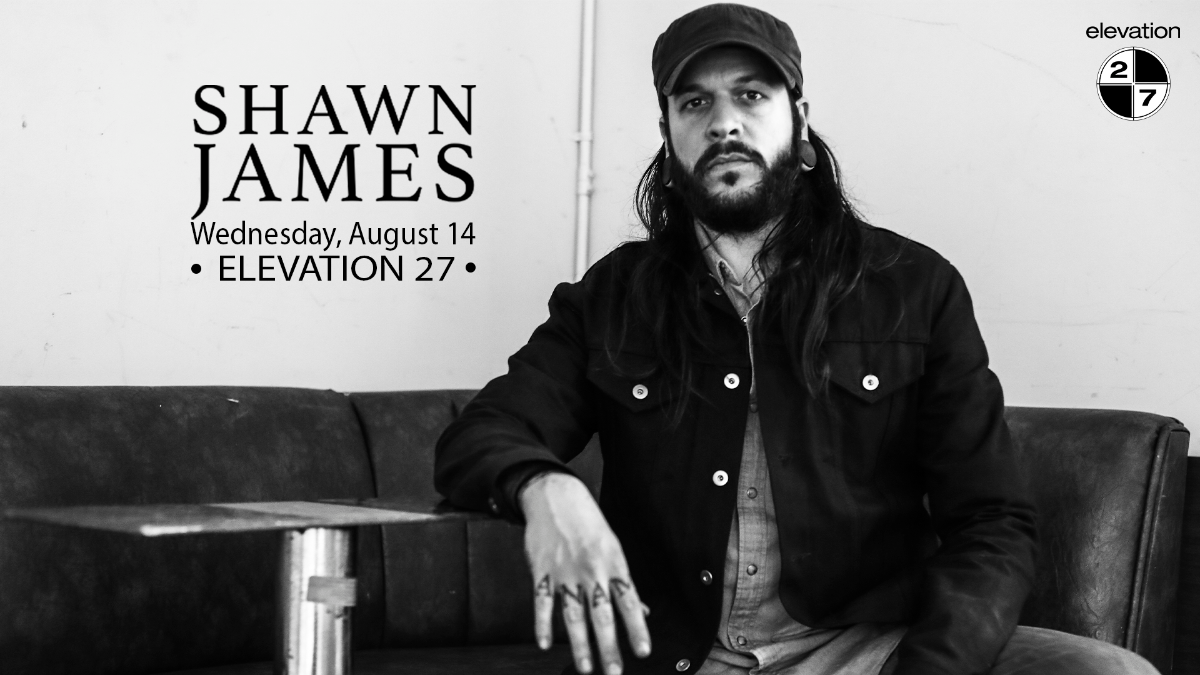 Additional Info
Shawn James, the artist with the voice a force of nature and songs transcending any and all genres, with special guest New Reveille!
Wednesday, August 14th at 8:00 pm, 7:00 pm doors
Tickets: $15.00 - $18.00
Artists
Shawn James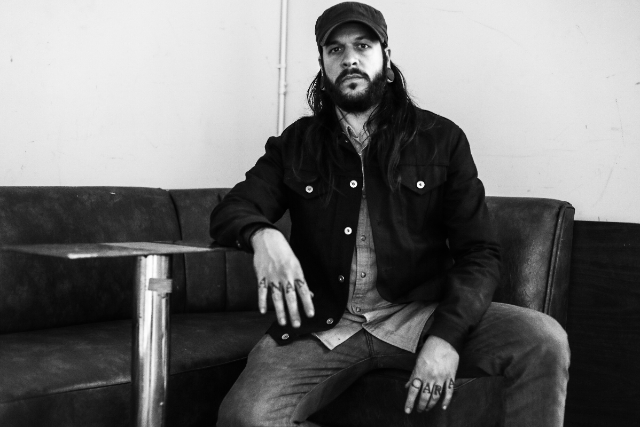 ShawnJames - The Dark & the Light

Shawn James' voice is a force of nature, a musical preacher to a flock that accepts everyone, a combination of the gospel choirs he sang with as a youngster and his training in classical music and opera. Born and raised on the South Side of Chicago, James' timeless sound is steeped in blues legends like Robert Johnson and SonHouse, forever at the crossroads of damnation and redemption, the two inextricably woven into the fabric of his songs.

The Dark & the Light, his first album for L.A.-based indie label Parts + Labor Records, marks a creative leap forward for the 32-year-old troubadour. James annually tours more than 150 dates around the world and has released some 70 songs over the past five years, both on his own and as part of his "more raucous, rock" band the Shapeshifters, a loose group of musicians formed in Fayetteville, AR, which served as his temporary home before a recent move to the west coast.

Transcending any and all genres, James' songs speak as much to these tremulous times as they do the eternal human condition. Steeped in mythology (the fearsome acappella which opens "Orpheus") and America's dark past (the deep delta blues of "Burn the Witch"), The Dark & the Light seeks to turn despair into hope–as he does on the two-part tribute to his steel-worker father on "Love Will Find a Way I" and "Love Will Find a Way II." Shawn's father died an alcoholic when he was five and the two songs feature a journey from the depths of despair to the heights of ecstatic communion. Shawn sings, "The blood that filled his veins flows through mine/It's not that I'm ashamed but how can I redefine how your story ends."

"The record's about turning the darkness and pain I've experienced in my life into songs that can inspire others to make the best of hard times," he says. Recorded at his new label's Venice Beach, CA, recording studio with producer JimmyMesser (AWOLNation, Kelly Clarkson, Kygo, The White Buffalo), the songs for the new album were written by James while back in Chicago...

"I enjoy meeting and talking to new people. I don't hide in the green room before and after the show. I'm out there shaking hands, pressing the flesh, and hearing their stories. That's the reason we do this."Pointing to "authentic" performers like Tom Waits ("He has an impeccable 'no bullshit'compass"), soul singers like Otis Redding, Sam Cooke or Bill Withers, and the old blues icons who inspired him, James explains, "They weren't precious about what they did; they didn't put themselves on a pedestal. I want my music to be respected, but I'll still sit down at the bar to have a beer with you. My goal is to make music that stands the test of time."

With The Dark & the Light, Shawn James has done just that. He has flipped the script, moving from darkness to light on the strength of song.
New Reveille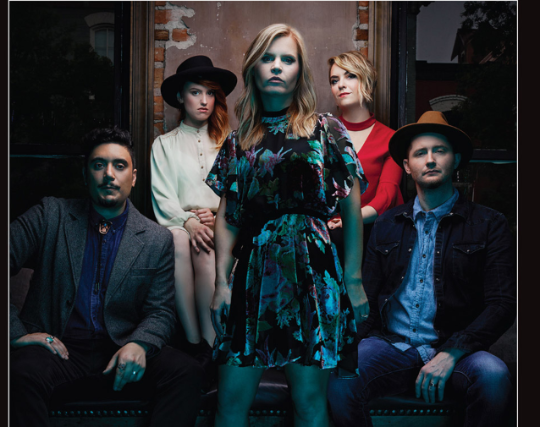 Raleigh, NC Americana band New Reveille featuring Amy Kamm (lead vocals), Daniel Cook (banjo, guitar, vocals), George Hage (guitar), and Autumn Brand (violin, vocals) released their album The Keep, on September 7, 2018. The praise soon followed with Rolling Stone Country naming them as one of the "10 New Country Artists You Need to Know," and describing their sound as "twangy, truck-driving music that runs on classical gas." The New York Times included "Babylon" in their Playlist column and said, "...Appalachian melodies are at the core of New Reveille's music, but there's nothing old-fashioned about the perspective of its songs." Billboard said, "The Keep showcases the Raleigh, N.C.-based band's growth and cohesion," CMT premiered their video for the song "Hounds" on their website, and No Depression said, "A tremendously pristine record with nary a flaw-simple yet elegant, savory and emoting." The Keep was produced by Nashville-based, Grammy Award-winning producer/engineer Ben Fowler (Rascal Flatts, Ruby Amanfu, Lucy Hale, Kip Moore). New Reveille were able to perform the songs for the first time at AMERICANAFEST in Nashville this past year. They plan on playing more shows through 2019, and with music that resonates and grows with each new hearing, they will surely gather new fans and accolades along the way.