This Wild Life
with Rome Hero Foxes, Calebfolks
Sat, Sep 21
Doors: 6:00 pm
Show:

7:00 pm
All Ages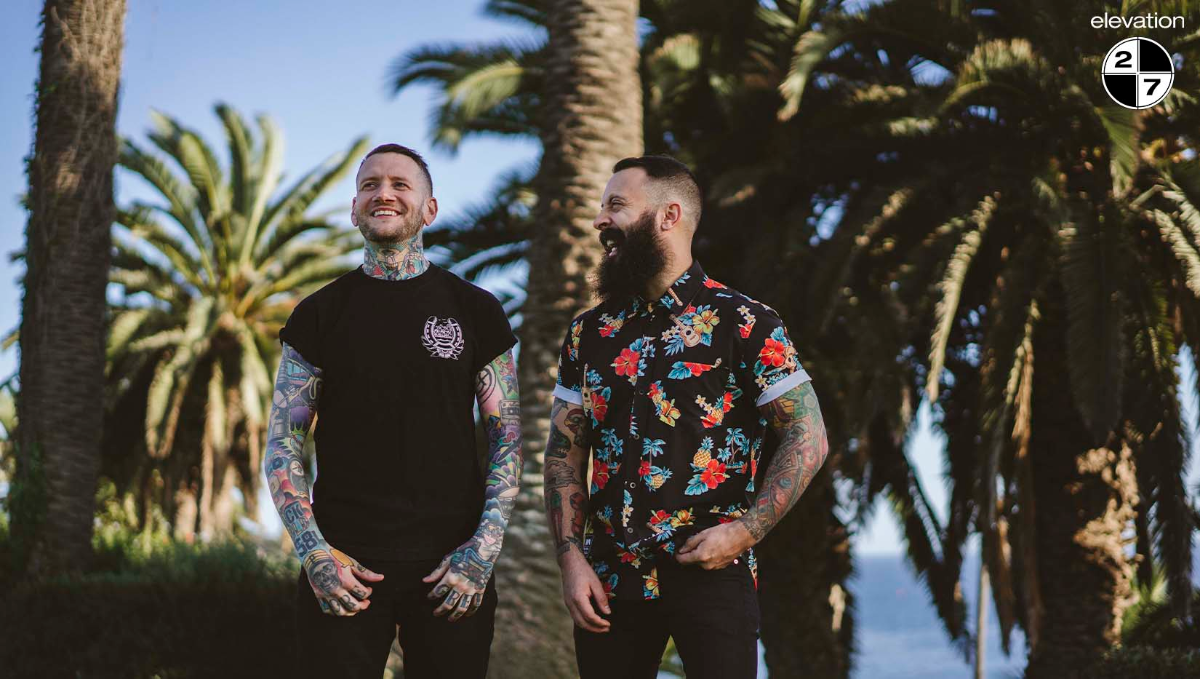 Additional Info
This Wild Life - the innovative band hailing from Long Beach California who've chosen to limit their arrangements to "only instruments that can be played", and to "be listened to loud with the windows down". To be joined by The Happy Fits, Rome Hero Foxes, and calebfolks. - live at Elevation 27, VA Beach!
Saturday, September 21st at 7:00 pm, 6:00 pm Doors
Tickets: $16.00 - $18.00 --- All Ages

*Additional parking available in the Walmart Parking lot, section closest to Advance Auto
Artists
This Wild Life
This Wild Life have only been around since 2010 but they've already had multiple lives. The duo of Kevin Jordan and Anthony Del Grosso met as outcast drummers in their hometown of Long Beach, California, and eventually formed a well-received punk act. They started to notice that their fans seemed to gravitate toward the duo's acoustic material, which inspired them to form This Wild Life six years ago. Their 2014 Epitaph Records debut album Clouded saw them transitioning from stage dives to sing-alongs, and their follow up album 2016's Low Tides showed the duo taking their songwriting to the next level by fleshing out tracks with expanded arrangements and inventive instrumentation.

The duo have lived with their records for the last four years and decided what they love and what they don't about them. Early on in the writing process for Petaluma they made a mutual decision to make a record that felt brighter, more uptempo, and something they would personally want to listen to every single damn day. They limited the arrangements to only instruments that can physically be played. You would think having these limits in place would've confined them, but the opposite occurred. It opened the door to some of their most honest and explorative songwriting to date.

Suggestion from the band about Petaluma, "Listen to it loud with the windows down, on Sunday mornings when you're cleaning up around the apartment, or throw on some headphones and find some comfort in its escape."
Rome Hero Foxes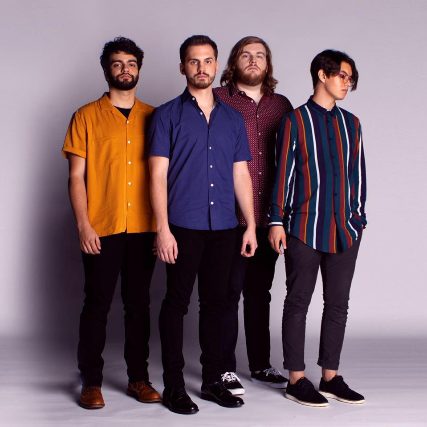 Hailing from Houston, Texas, Rome Hero Foxes formed in the summer of 2012 as an experimental after school project, blending new ideas of eerie post-rock with elements of punk/post-hardcore driven indie. Starting as an idea lead by singer/song-writer C.j. Burton and Matthew Benthall (lead guitar), the band added close friends Adrian Romero (drums), Emilio García-caro (bass), and Michael Fox (guitar) to complete their experimental jam fam. The group grew from project status to local favorites over the summer, releasing a few singles that found their way on the youthful and eerie 10-track, Hunters & Demons (released March 2014). Later being discovered by ex Dance Gavin Dance vocalist, Kurt Travis, the band was finishing high school and set up camp in a friend's beach house to finish writing their emotionally spiraling debut, For When You're Falling Backwards released via Kurt's label Esque Records (January 2016). After a well received release and a few short tours, members Matthew and Emilio left the band for school pursuits, resulting in the addition of new friend, Andrew Hagan (keys/guitar). After a winter tour, C.j. and Andrew began re-writing what had been discovered as old acoustic demos. Sparking a new and unexpected direction, the band moved from their explosive sound to explore softer ones, releasing an acoustic based EP entitled I / O. The band is now finishing up yet another full length with producer Ben Rosett of Strawberry Girls to be released in 2018.
Calebfolks
My name is Caleb Folks. I spell it "calebfolks." for my music. I'm a 24-year-old Virginia based Indie/Pop/Rock artist. Last year my first EP came out titled "I Can't Give You The World, But I Can Give You My Heart." It's 4 songs. If you haven't heard, go over to Spotify, Apple Music, or wherever and give the a listen! I've been living in Virginia, and playing shows for about 5 years. I've been able to open for some cool artists like Drake Bell, Tyler Carter, Donavon Frankenwreiter, SayWeCanFly, and I've learned a lot from those opportunities. Sometimes I play with a band, a lot of times a play solo with an acoustic guitar and maybe a uke.
Over the last year I've been putting everything I have into music. It allows me to express myself, and connect with people in a really cool way. I recently starting touring a little bit, and It's been really great. My whole deal is I want to spread hope, and love through my music, and my life.
My nickname is Freedom Feet because I go everywhere barefoot, and it's definitely apart of who I am. I promote being free, and being yourself!
This year I'm releasing brand new music! It's gonna be way better than my EP. All the pieces are coming together, and I'm soooooo excited for the next chapter of calebfolks.! I try really hard to put 100% heart and soul into everything I do, and I found a sick team of people who do the exact same thing, so that's been awesome.
I truly believe that we are all connected. I want to bring people together.We are in this life together, so we should come together, and love each other. I want to encourage and motivate people, and spread positivity. There is so much bad, but there's always hope, and love is real.