Los Lobos
with
Sun, Nov 17
Doors: 7:00 pm
Show:

8:00 pm
All Ages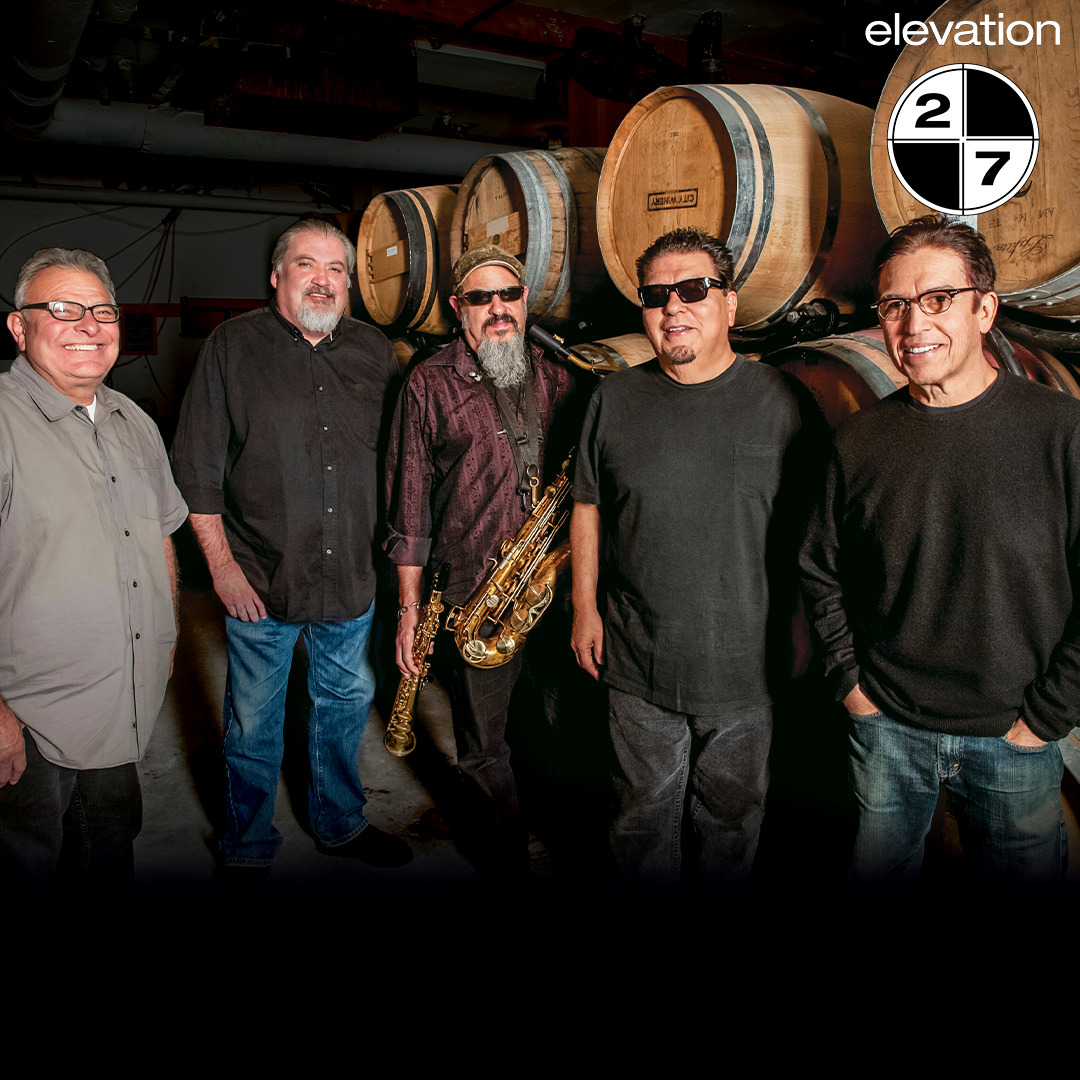 Additional Info
LOS LOBOS - the band with the #1 smash on the Billboard charts, "La Bamba",
are bringing their festive Mexican music to VA Beach for one night only - at Elevation 27!
SUNDAY, NOVEMBER 17th at 8:00 PM, 7 PM Doors
TICKETS: $35.00 - $60.00
General Admission tickets are standing room only.
Reserved Seating Tickets at Dining Tables and Booths include admission to the show. If your party does not occupy all the seats at a Table or Booth, you may be seated with other guests. You must arrive at or before the time assigned to your table or booth, or your seat may be given away. Waitress service will be available approximately 30 minutes after you are seated. Please allow an additional 30 minutes for your food to arrive.
*All Reserved Seating Tickets are subject to a requested food minimum of $9.00 per guest.
Please note: If our parking lot is full, please park in the Walmart parking lot closest to Advance Auto.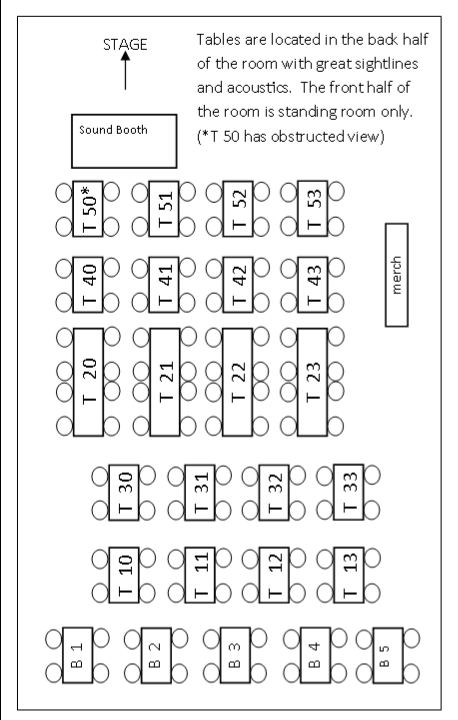 Artists
Los Lobos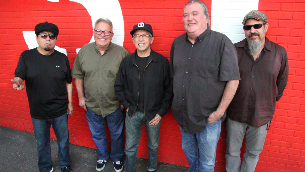 If Los Lobos has learned one thing in nearly four decades together, it's that playing by the rules is not for them. They tried it for a while, said no thanks, and they've been better for it ever since. The 20th anniversary re-release of Los Lobos' landmark Kiko album by Shout! Factory on August 21—bursting with bonus tracks and a live DVD in addition to the original album—serves as a potent reminder of why going rogue was the best thing this legendary American quintet ever did.
By early 1992, prior to making Kiko, Los Lobos—David Hidalgo, Cesar Rosas, Conrad Lozano, Louie Pérez and saxophonist/keyboardist Steve Berlin—was wrapping their second decade together, coming off a five-year period of newfound massive commercial success but lost creatively. Their 1987 remake of Ritchie Valens' classic "La Bamba" for the soundtrack of the same name earned the band a number 1 smash on the Billboard charts, and the following year's La Pistola y El Corazón, which found the band revisiting its Mexican folk roots, was also highly regarded.
Rather than capitalize on the elevated commercial profile that "La Bamba" had given them, Los Lobos instead chose to record as a followup La Pistola y El Corazón, paying tribute to their acoustic Mexican acoustic music roots. Kiko came next, followed by such equally stunning albums such as 1996's Colossal Head, 2002's Good Morning Aztlán and 2006's The Town and the City, Los Lobos has continued to deliver dependably solid and diverse recordings, a live show that never fails to disappoint, and just enough side trips—a Disney tribute album and a couple of live ones, solo and duet recordings (among them Hidalgo and Pérez's '90s diversion Latin Playboys), Berlin's many production and sideman gigs—to keep their creative juices flowing. 2010's Tin Can Trust, Los Lobos' most recent release and first for Shout! Factory, pushed the venerable quintet ahead a few more notches while retaining everything the band's loyal fans have come to expect." There's this thing that still happens, this musical thing," says Pérez. "But if you took everything away, even the music, you'd still end up with four guys who were friends and hung out and grew up in the same neighborhood. And you can't take that friendship away from us."
"We're brothers and we all equally recognize that," says Rosas. "That's what keeps us going, knowing that we need to help each other and we need to get through this and we work well together. And we keep it real."
Their debut album was called Just Another Band from East L.A., but they've since repeatedly disproven that title—Los Lobos isn't "just another" anything. "We're incredibly lucky," says Steve Berlin. So are we—lucky to have Los Lobos.