CBDB
with Bended Light, School of Rock Virginia Beach
Wed, Sep 25
Doors: 7:00 pm
Show:

8:00 pm
All Ages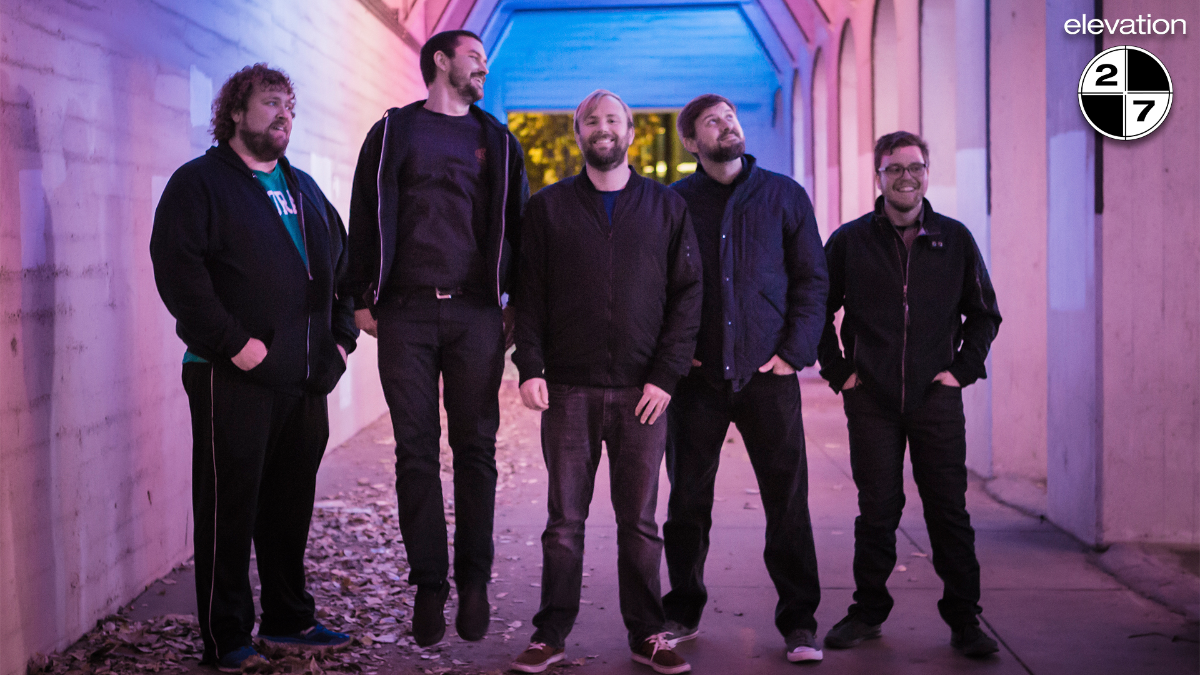 Additional Info
ENJOY DINNER DURING THE SHOW - We have daily specials and great BBQ!

CBDB - The progressive rock jam-band hailing from Alabama, Norfolk's dynamic psychedelic funk trio Bended Light, and School of Rock VA Beach - all ready to rock the house for one night only at Elevation 27!
WEDNESDAY, SEPTEMBER 25TH at 8:00 PM, 7:00 PM Doors, 6:00 PM Reserved Dining Doors
TICKETS: $10.00 - $12.00 --- All Ages
General Admission tickets are standing room only.
Reserved Seating Tickets at Dining Tables and Booths include admission to the show. If your party does not occupy all the seats at a Table or Booth, you may be seated with other guests. You must arrive at or before the time assigned to your table or booth, or your seat may be given away. Waitress service will be available approximately 30 minutes after you are seated. Please allow an additional 30 minutes for your food to arrive.
*All Reserved Seating Tickets are subject to a requested food minimum of $9.00 per guest.
Please note: If our parking lot is full, please park in the Walmart parking lot closest to Advance Auto.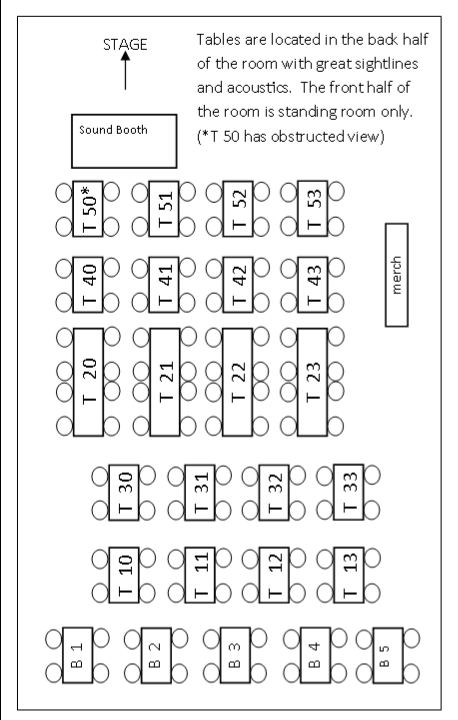 Artists
CBDB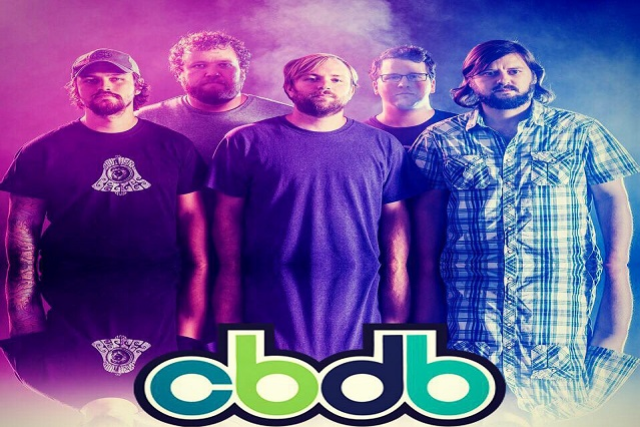 CBDB is a progressive rock, jam-band from Alabama and their music is spreading from the southeast across the nation like wildfire.Defining a newfound, southern blend of joyous and progressive rock n roll, they channel a sonic mix of soulful vocals and virtuosic musicianship with smart, tasteful songwriting. On stage, each member of CBDB fluidly plays between complex composition and loose exploratory improvisation creating an incredible and unique live experience.

CBDB has played major festivals including Okeechobee, Sweetwater 420, Summer Camp, Electric Forest, Sloss, Aura, Backwoods,Euphoria, and The Werk Out. They've also shared the stage with the likes of Umphrey's McGee, Galactic, Kyle Hollingsworth Band, Perpetual Groove, Kung Fu, The Wailers, Blues Traveler, and many more.

Fresh off the release of their impressive third full-length album "Out of Line" - recorded at Zac Brown's legendary Southern Ground Nashville studio - CBDB is set to take the country by storm. Soaring monthly listeners and followers have further propelled their growth & continue to bring the band widespread attention, interest, and new fans daily. Dive into CBDB's eclectic catalogue of tunes today and catch them live on tour near you soon!
Bended Light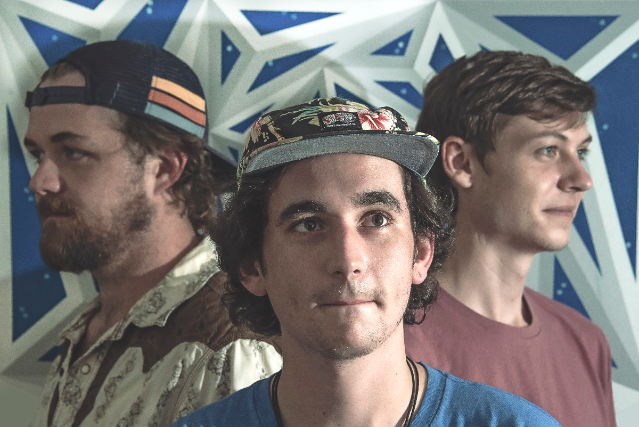 A dynamic Psychedelic Funk Rock 3 piece band from Norfolk, VA. Coming together in the late Summer of 2013 with guitarist Jordan Cooper and bassist Jack Gallagher joined musical forces with the vision. Performing publicly since April 2014, and released their Debut CD "Bend A Little" May 22, 2015. While working to spread their music and word across the region. Now with Keith Perkins on percussion, the envelope is being pushed rampantly.
Playing mainly Original Music, they bust out covers from their influences ranging from Phish, Talking Heads, Gov't Mule, The Rolling Stones, and many more
The band has also played across the Hampton Roads region including dates in Northern Va, Central Va, Maryland, and Tennessee. Playing with acts like Pink Talking Fish, Erin & The Wildfire, Consider The Source, South Hill Banks, Gang of Thieves, The Dharma Initiative, Mister F, Zach Deputy, Galaxy Dynamite! and many more bands.
The band has had a few lineup changes from the beginning of the start, but from then to now the path they have taken is in an exponential growth for the future in their music. They work together in listening to allow the jam to take them. As Trey Anastasio said in an interview in regards to creating with Phish, "chasing the jha" where it's a game of musical follow the leader. While at the same time crafting songs with powerful and meaningful lyrics behind the music. They want to make sure you get up and dance, and groove the night away. This power trio from Norfolk, VA is not something to miss.
An excerpt from an interview with Scruffington Post in Knoxville. TN; "Even a cursory listen to their first three full-length releases — two of them live, and one studio — makes it abundantly clear that Norfolk, Virginia power trio Bended Light are one of those rare outfits that manage to balance the discipline and songwriting savvy required of successful pop rockers with the creativity and improvisational aptitude of a top-notch jam band."
With 2019 being a huge change and lots of growth. The three guys brought their forces and energy together to go on a Spring Tour across the East Coast hitting markets like Savannah, GA , Asheville, NC , Chapel Hill, NC , and Richmond, VA.
The long awaited studio EP has been recorded at Whiskey Bear Studios in Virginia Beach, Va with Chris Kencdrick. And in mixing and mastering phases to be released this Fall. Stay Posted for Singles being released before the full release of the "Window EP"
School of Rock Virginia Beach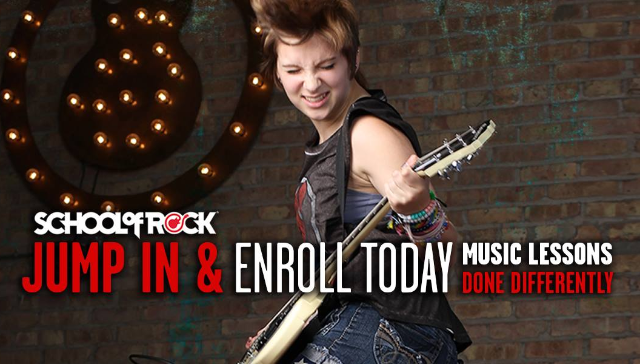 School of Rock is the leader in performance-based music education. We teach guitar, bass, drums, keyboard and vocals, and our students put on amazing shows at local venues. Our programs, camps and workshops for toddlers, kids, teens and adults make learning to play music fun and create great communities of musicians.

School of Rock is owned by Eric Lonning, a life-long Virginia Beach resident. Throughout his childhood, Eric took lessons, played in bands, and had success touring and recording with a great group of friends and bandmates. Later, Eric pursued a career in marketing before returning to music with School of Rock.