Karl Denson's Tiny Universe
with DJ Logic
Sun, Oct 6
Doors: 7:00 pm
Show:

8:00 pm
All Ages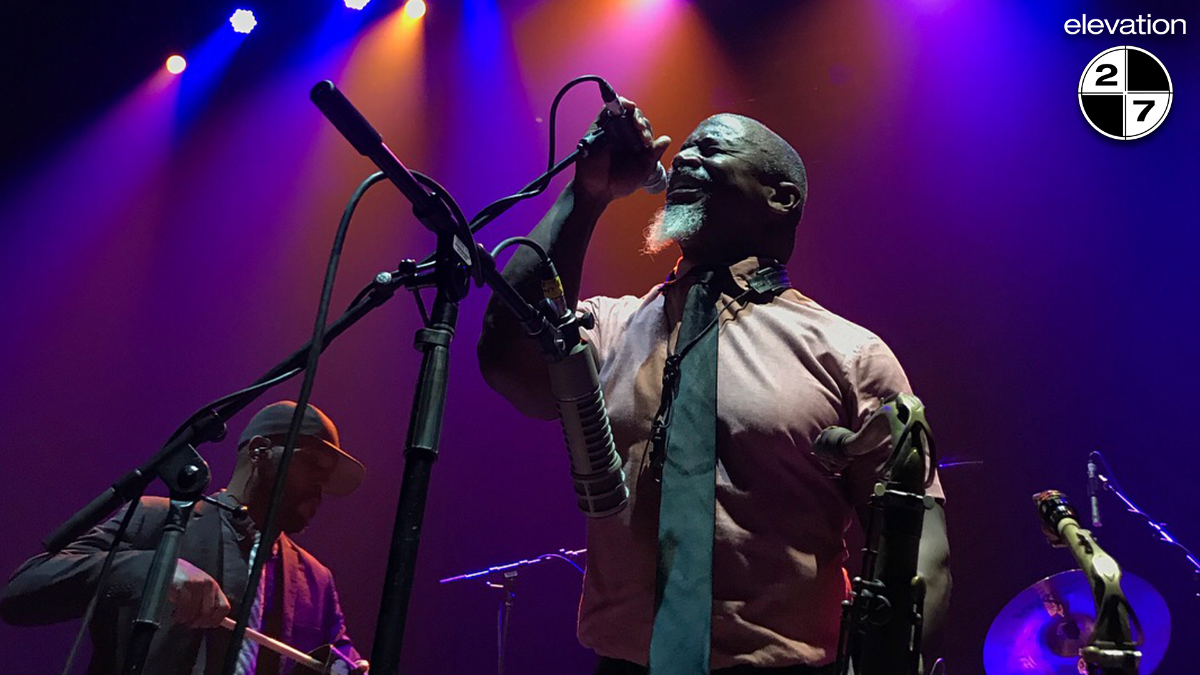 Additional Info
KARL DENSON'S TINY UNIVERSE THICK AS THIEVES TOUR - merging funk, soul, rock, jazz, and blues with his contagious energy and spirit with special guest DJ Logic for one night only - at Elevation 27!
SUNDAY, OCTOBER 6th at 8:00 PM, 7:00 PM Doors, 6:00 PM Reserved Dining Doors
TICKETS: $25.00 - $45.00 --- All Ages
ENJOY DINNER DURING THE SHOW - We have daily specials and great BBQ!
General Admission tickets are standing room only.
Reserved Seating Tickets at Dining Tables and Booths include admission to the show. If your party does not occupy all the seats at a Table or Booth, you may be seated with other guests. You must arrive at or before the time assigned to your table or booth, or your seat may be given away. Waitress service will be available approximately 30 minutes after you are seated. Please allow an additional 30 minutes for your food to arrive.
*All Reserved Seating Tickets are subject to a requested food minimum of $9.00 per guest.
Please note: If our parking lot is full, please park in the Walmart parking lot closest to Advance Auto.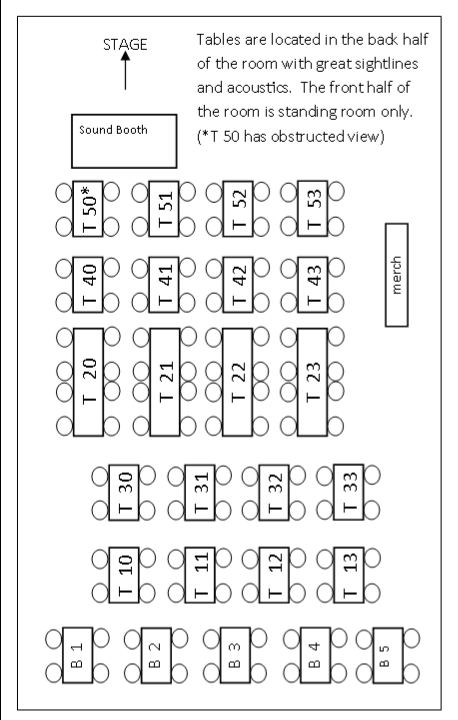 Artists
Karl Denson's Tiny Universe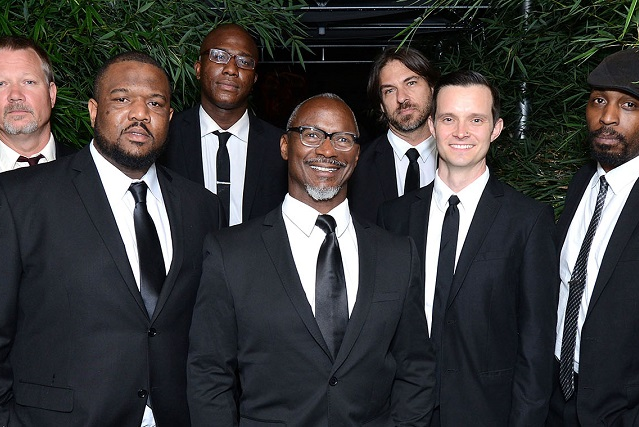 Singer and saxophonist Karl Denson fronts his band the Tiny Universe as if he's preaching the gospel. Merging funk, soul, rock, jazz, blues and more, his energy and spirit are contagious, while his songwriting serves a larger message of fellowship—across generations, genders, religions and cultures. Not surprisingly then, he's none too pleased with the current state of political discourse. Thus the reason why KDTU's new album, Gnomes & Badgers, out now on Seven Spheres Records, Denson's hard-grooving answer to these tragically divisive times.
"As a writer and a human being, I'm affected by what goes on around me," Denson says. "I've always been interested in politics, and what I'm seeing now just disturbs me. I saw this idea of Gnomes & Badgers—which are the different people in the world, the different parties on the left and the right—as a great way to frame the political debate and the debate about listening to each other. Somebody needs to say something, and hopefully I can say it in a way that will make people reconsider how they think about things."

That theme of compassionate exchange is showcased especially well on choice cuts like "Time to Pray" and "Change My Way," the latter co-crafted by Denson and his "writing mentor" Anders Osborne. But through the music's blues essence, an idea of empathy traverses the album in full. "There's some heartache in there that is hopefully concealed well enough to make people happy while still feeling it," Denson explains. "To me this is really a blues record. It's a blues about love; it's a blues about life. It's about people's relationships."

To aid him in his mission, Denson tapped some of his legendary friends, including The Rolling Stones' keyboardist and Allman Brothers Band alum Chuck Leavell, guitar-slinging singer-songwriter Lukas Nelson, New Orleans guitar hero Anders Osborne, Austin producer and guitarist Adrian Quesada and NOLA R&B royal Ivan Neville. There's no doubt Denson is also drawing influence and inspiration from his other main gigs, as a touring member of The Rolling Stones and the linchpin of the beloved jazz-funk unit The Greyboy Allstars.

Collectively the process of creating Gnomes & Badgers led to the current itineration of the Tiny Universe. After recording in various studios over a two-year period, Denson couldn't find the cohesion he was after and ending up scrapping his work, save for three tracks. "So we went back to the drawing board," he says, "and in the process I kind of dialed my band in."

The resulting lineup is nothing less than a juggernaut. In the rhythm section, the Tiny Universe features Greyboy bassist Chris Stillwell and former Greyboy drummer Zak Najor, as well as keyboardists David Veith and Kenneth Crouch, Denson's pal from his years in Lenny Kravitz's band. Alongside Denson on the frontline is trumpeter Chris Littlefield, and providing the lineup's secret weapon of sorts is the twin-guitar attack of D.J. Williams, a tremendous funk player in both tone and technique, and the Arkansas-born slide and lap-steel virtuoso Seth Freeman. With those two contrasting yet brilliantly complementary pickers in tow, Denson feels like he's cracked the Tiny Universe's code. "Now I can write funk and have a rock-n-roll edge," he says. "It's the perfect blend of elements."

In designing the signature meld of grit and groove that defines Gnomes & Badgers, Denson had plenty of role models to check out. With his own demos scattered into the mix, he listened to a playlist of essential rock-tinged funk and psychedelic soul throughout his writing sessions. Indeed, it's hard not to hear Funkadelic in the opening roar of "Can We Trade," or Rufus featuring Chaka Khan in the late-night soul of "Just Remember," or Tower of Power in the horn-driven, power-funk of "Time to Pray," or Betty Davis in the rough-and-tough funk-rock of "Change My Way."

Elsewhere, Denson's song-craft summons up Sly and the Family Stone, Labelle, Cymande, James Brown and Stevie Wonder. The project's lone cover, a killer take on Cyril Neville's late-'60s single "Gossip," underscores Denson's savvy taste in programming. Denson's previous release New Ammo featured select covers by the Beatie Boys, Cold War Kids and the White Stripes.

In the end these hip, historically savvy tunes are just a delivery system for Denson's philosophy of understanding. "I was very outspoken early on, but I've also really tried to [express my views] in a loving way and tried to be a good listener," he says. "I'm still trying to connect with my audience and people around me, in terms of trying to keep all of us responsible for what we say and do."
DJ Logic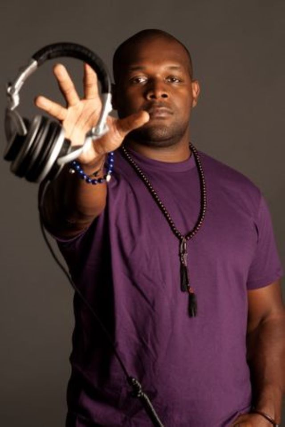 The theorem of turntablist as musician has been long proven in the capable hands of DJ Logic, whom with jazz as his foundation has become a wax innovator by crossing genres and mixing his sound across the map. As one of the world's most accomplished turntablists, DJ Logic is widely credited for introducing jazz into the hip–hop realms and is considered by most as a highly-respected session musician and an innovative bandleader.
Since his emergence in the early nineties amidst the Bronx hip-hop scene, the New York City based deejay has been amassing a veritable mountain of collaborations, including a full-fledged band with members of Blues Traveler (The John Popper Project ft. DJ Logic), a trio with Steve Molitz & Freekbass (Headtronics), a jazz project with Georgian prodigy Beka Gochiasvili, and as a member of Grammy-winning Arturo O'Farrill & The Afro Latin Jazz Orchestra's The Offense of the Drum album. He also has a long list of other collaborations with artists ranging from the likes of Bob Weir, John Mayer, Medeski Martin and Wood, Christian McBride, O.A.R., Carly Simon, Marcus Miller, Jack Johnson, Vernon Reid, Warren Haynes, Charlie Hunter, Jack DeJohnette, Ben Harper, Mos Def, The Roots, Bernie Worrell, Bill Laswell, Melvin Gibbs, Fred Wesley, Sean Kuti and many more.
DJ Logic and his role as an electronic-music ambassador keeps him at the top of his game. Whether the scratch artist instructs tablas to flirt with drum 'n' bass (such as on his Nina Simone and Billy Holiday remixes found on Sony Legacy's Remixed and Reimagined volumes), meshes free styling MC's with Afro-Cuban rhythms (such as on 'Share Worldwide Funk' – a remix produced for Jack DeJohnette and Golden Beams Collected, Volume 1), or remixes tracks for rock bands such as Moon Taxi, DJ Logic can always be found paying homage to his predecessors while contributing his vision to the deejay genre.
While the context of his work may vary, DJ Logic's spinning skills are definitely beyond reproach. He works with a phenomenal roster of invited guests, and he knows how to pick his collaborators as well as his samples. With a growing catalogue of recordings under his belt, DJ Logic's supreme musicianship and eclectic tastes will allow him to journey wherever an infectious groove may take him.