Akae Beka
with Mighty Joshua, Empress Michel
Sat, Nov 2
Doors: 5:00 pm
Show:

6:00 pm
All Ages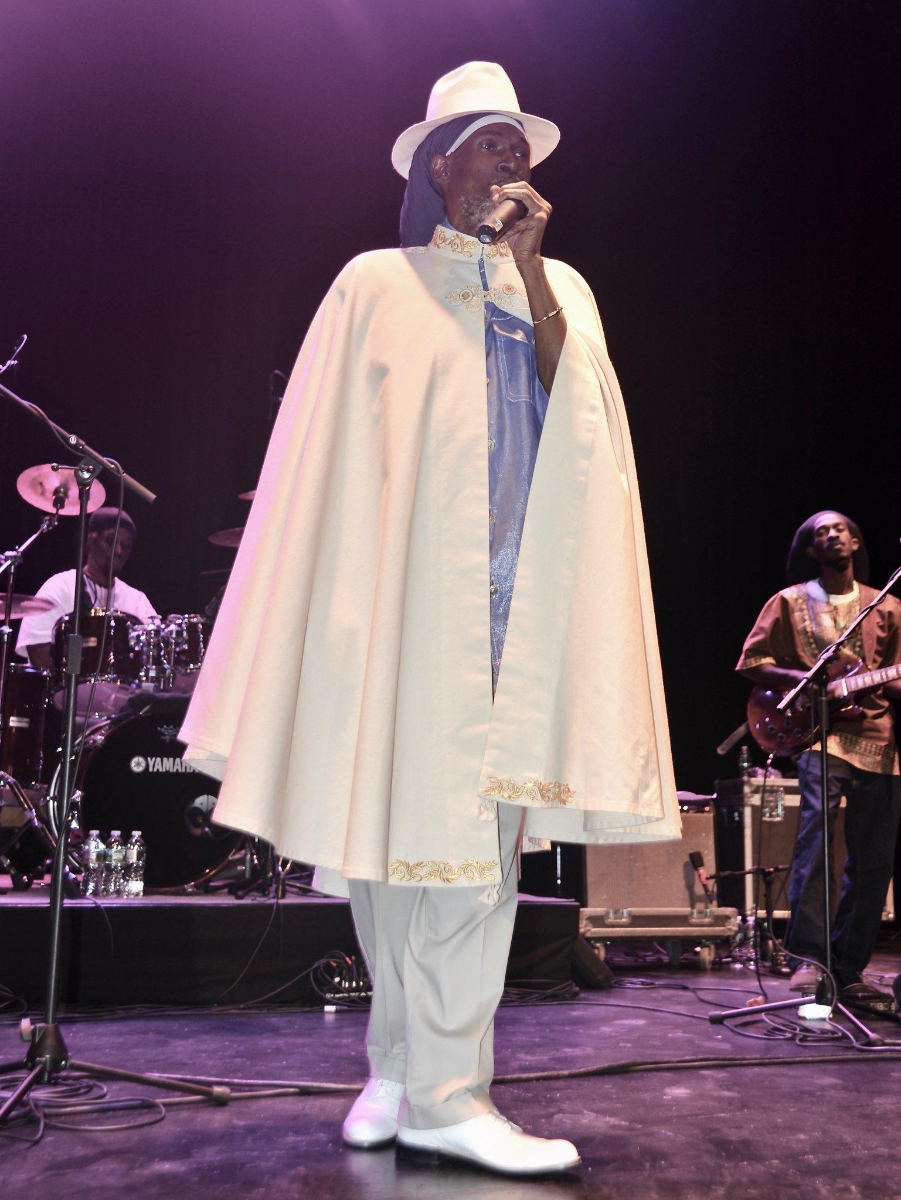 Additional Info
HAILE SELASSIE CORONATION CELEBRATION at Elevation 27!
Featuring Akae Beka with special guests Mighty Joshua, and Empress Michel
SATURDAY, NOVEMBER 2nd at 6:00 PM, 5:00 PM Doors
TICKETS: $25.00 - $40.00 --- All Ages
General Admission tickets are standing room only.
Reserved Seating Tickets at Dining Tables and Booths include admission to the show. If your party does not occupy all the seats at a Table or Booth, you may be seated with other guests. You must arrive at or before the time assigned to your table or booth, or your seat may be given away. Waitress service will be available approximately 30 minutes after you are seated. Please allow an additional 30 minutes for your food to arrive.
*All Reserved Seating Tickets are subject to a requested food minimum of $9.00 per guest.
Please note: If our parking lot is full, please park in the Walmart parking lot closest to Advance Auto.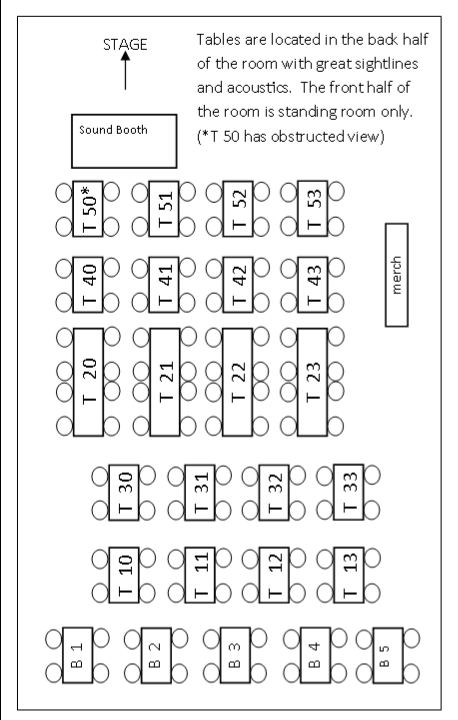 Artists
Akae Beka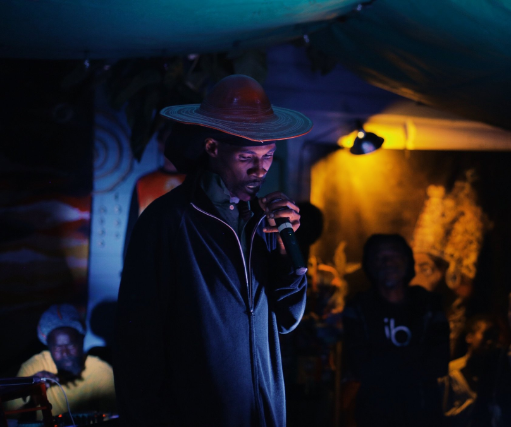 Akae Beka is the current manifestation of an evolving consciousness. Following a quarter of a century as the lead singer and co-founder of the legendary St Croix based band MIDNITE, the artist know as Akae Beka is a candidate for the most prolific reggae artist in the universe. Vaughn Benjamin has recorded over 70 albums to date. Besides that he also published a book of poetry titled "Koll Pekude: Word, Sound & Poems" in 2006.
The St. Croix native releases multiple albums virtually every year, and they're never half-hearted affairs. Rather, 70-minute conversations dense with revelations and cerebral lyricism are the norm for this messenger of truth. The extended and consistent amount of information Vaughn has released over the years through his music has truly been a beacon of inspiration for many. Akae Beka has a dedicated following around the world for years and it only continues to grow.
Consisting of former MIDNITE band members, the bands sound builds on a strong spiritual foundation of chanting and trance-inducing performances. They have made their music heard across five continents and countless festivals such as Lightning In A Bottle, Envision, Bonnaroo, Outside Lands, Reggae on the River, Sierra Nevada World Music Festival, Summerjam, Rototom Sunsplash and Reggae Jam.
Albums such as the debut Unpolished (1997), Ras Mek Peace (1999) and the seminal third release, Jubilees Of Zion (2001), collectively set the tone for what would become more than 60 albums leading up to 2014. That year, their album Beauty For Ashes (a Midnite – I Grade collaboration) was named 'Reggae Album of the Year' by iTunes. Akae Beka latest album "Hail The King" has been submitted for a Grammy nomination for best Reggae Album.
Always rooted firmly in the teachings of His Imperial Majesty, Emperor Haile Selassie I, his personal evolution and reaffirmed purpose is manifested in his newly declared name.
Akae Beka is accompanied by the following players of instruments: Peter Willock (drums and percussions), Lyndon 'Ras L' Williams (bass), Edmund Fieulleteau (guitar), Suren Fenton (keyboards) and Patrick Robinson (keyboards).
Mighty Joshua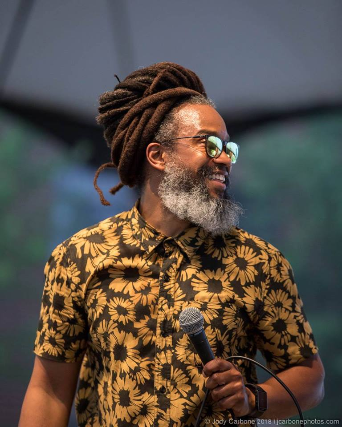 Independent Reggae Artist Mighty Joshua engages audiences by opening minds and activating bodies through song. Conscious lyrics flow freely to create distinctive refrains that pulse with pride against rhythms rooted in percussion. His soulful exploration in the evolution of sound creates an expression of reggae for the modern day.
As Virginia Reggae Ambassador (2015+2016) and Artist of the Year (2014, 2015, 2016) Mighty Joshua advocates for reggae music by sharing his love of the genre and culture with meaningful performances for the masses. Mighty Joshua's self-titled debut solo album is a life inspired compilation that encourages reflection and empowerment for oneself, community, and beyond. The official "Mighty Joshua" video has aired on Virginia Currents, and his single "Full Circle" was a featured track on Relix Magazine's Compilation CD for the October/November 2014 issue distributed to subscribers and newsstands nationwide.
Mighty Joshua plays in a multitude of arrangements including high energy live performances with support of his back-up band the Zion #5 and as an acoustic configuration known as Roots Covenant. From mountain top festivals, to intimate club gigs, he invites listeners of all ages to experience the spirit of reggae.
His musical roots in African percussion led to experimenting with sound and rhythm. Soon after exposure to Djembe and Djun Djun drums they became a part of his playing repertoire which also includes the Didgeridoo. Mighty Joshua played percussion and supplied backing vocals for Corey Harris albums "Father Sun, Mother Earth" and "Fulton Hill Blues" and has opened for several internationally acclaimed reggae acts including Steel Pulse, Culture w/ Kenyatta Hill, the Meditations, the Itals, and Ziggy Marley.
Past projects include: Jah Revelations, Richmond Dub Collective, and Antero. When he's not living the life of a professional musician, he enjoys integrating music for social awareness and celebrating the impact individuals make. Mighty Joshua is dedicated to making a difference by working closely with several non-profit organizations both locally and globally, including the Makindu Children's Program in Kenya.
Empress Michel