Texas Hippie Coalition
with DEEPFALL, VeryAlora
Wed, Nov 6
Doors: 7:00 pm
Show:

7:30 pm
All Ages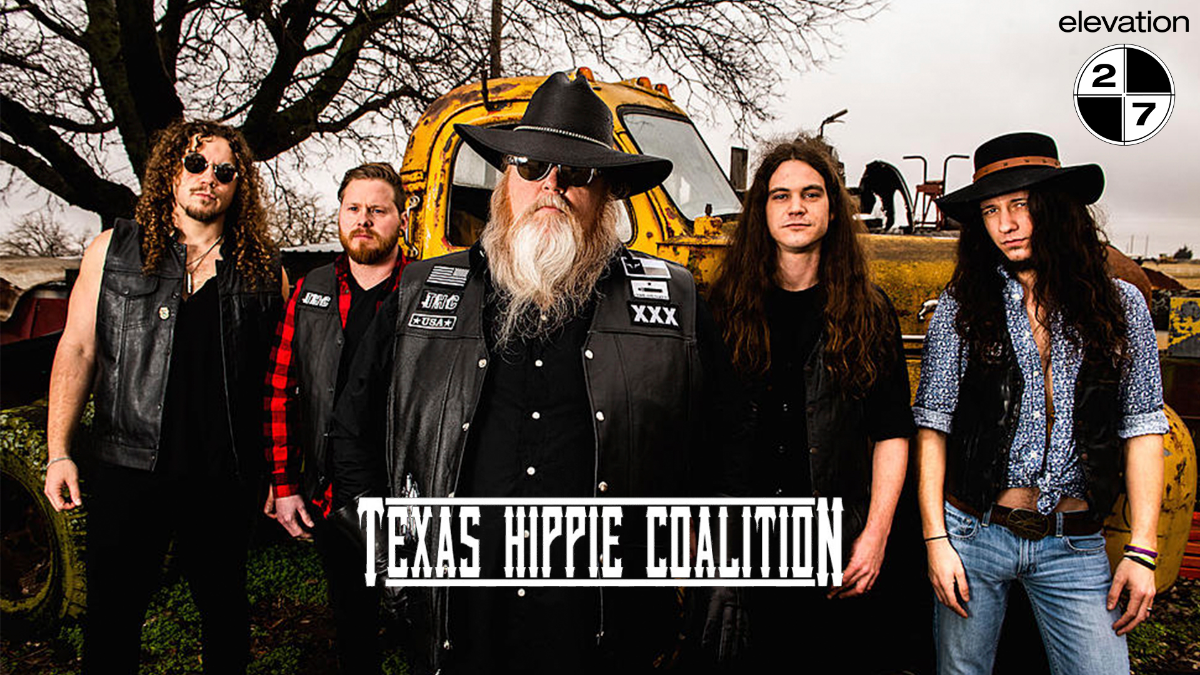 Additional Info
TEXAS HIPPIE COALITION: Presented by Aspire Presents with special guests DEEPFALL and VeryAlora at Elevation 27!
WEDNESDAY, NOVEMBER 6th at 7:30PM, 7:00 PM Doors, 6:30 PM Reserved Dining Doors
TICKETS: $18.00 - $25.00 --- All Ages
ENJOY DINNER DURING THE SHOW - We have daily specials and great BBQ!
LUNCH SPECIAL: Monday-Friday from 11-2.
Bring your ticket stub back and get a
FREE SANDWICH
with the purchase of one sandwich and two drinks! Offer Valid through 2019.
General Admission
tickets are standing room only.
Reserved Seating Tickets at Dining Tables and Booths
include admission to the show. If your party does not occupy all the seats at a Table or Booth, you may be seated with other guests. You must arrive at or before the time assigned to your table or booth, or your seat may be given away. Waitress service will be available approximately 30 minutes after you are seated. Please allow an additional 30 minutes for your food to arrive.
*All Reserved Seating Tickets are subject to a requested food minimum of $9.00 per guest.
Please note: If our parking lot is full, please park in the Walmart parking lot closest to Advance Auto.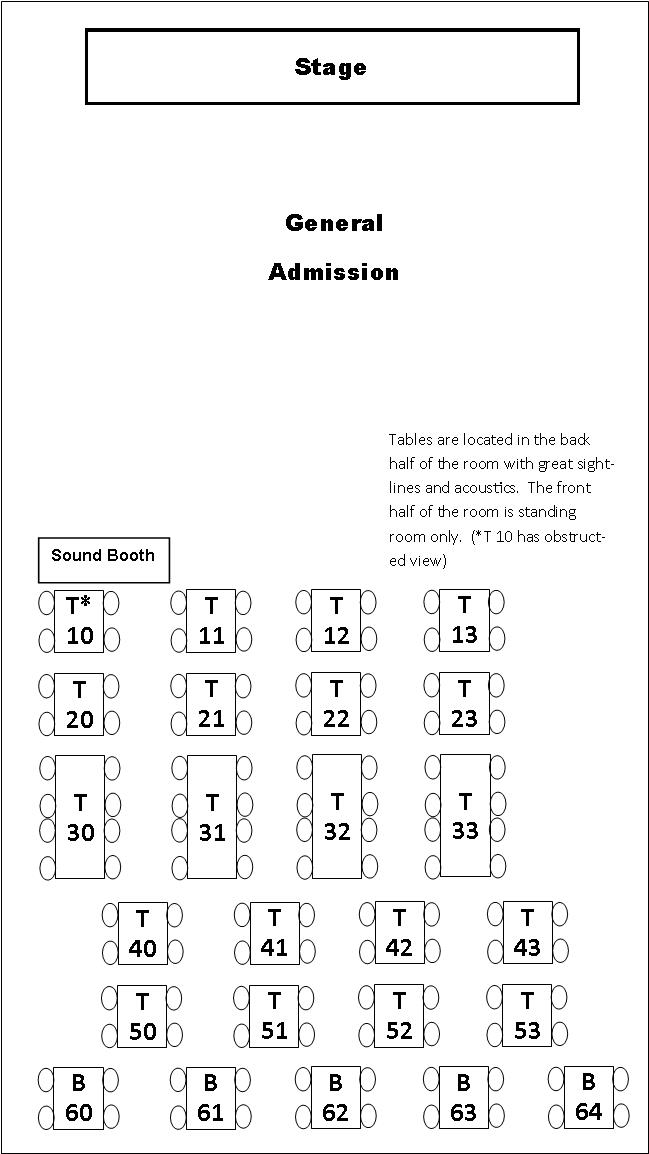 Artists
Texas Hippie Coalition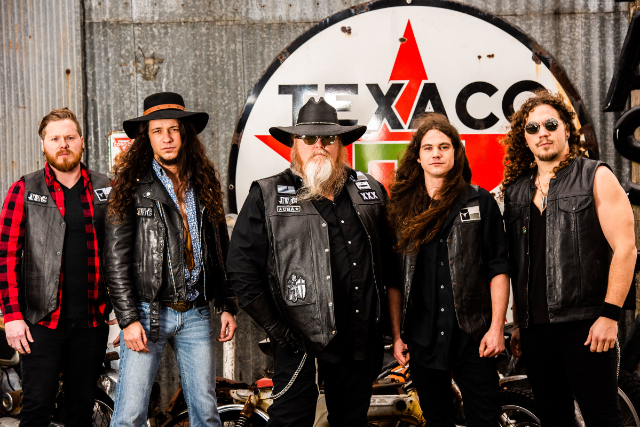 DEEPFALL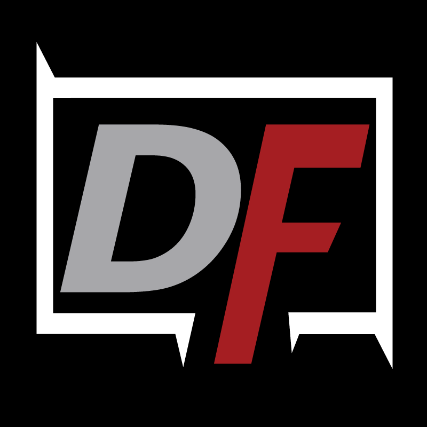 DEEPFALL conjures an enveloping storm of carefully crafted hard rock that strikes the soul with stinging honesty.
Cutting to the bone with soaring instrumental passages, spirited choruses, and precisely placed breakdowns, the band thrives in the expanse of rock 'n' roll's vast sub-genres.
Masterfully capturing thematic darkness, the band leaves a sonic trail of scorched post-apocalyptic earth behind its musical machine, blazing a path through the heaviness of life with an equally heavy response.
Situated in Greenville, Michigan, the group's current lineup, which began to take shape in 2015, is comprised of Rich Hopkins (vocals/guitar), James Sullivan (drums), Tim King (keyboards), Anthony Schnobel (lead guitar), and Taylor Brandt (bass).
In a short time, DEEPFALL has carved its place in the American rock scene with broad, muscular soundscapes forged in the studio and resurrected onstage. The band's latest release, "Awaken" employs a signature brand of soulful songwriting rounded out by an unapologetic combination of surging guitars, rattling bass, mesmerizing keyboards, heavy drums and Hopkins' roaring lead vocals.
Behind the veil of these ferocious soundscapes, DEEPFALL emerges as an outfit of determined musicians with a deep love for their craft and a hope to connect with listeners through engaging story-driven rock.
DEEPFALL has supported national acts such as Hinder, SOiL, Tantric, Smile Empty Soul, Saving Abel, The Iron Maidens, Texas Hippie Coalition, and Wayland, while having performed at venues such as The Intersection, The Stache, and The Music Factory. The band continues to play regionally, write new music, and keep its collective foot pressed down on the gas pedal towards endless possibility.
VeryAlora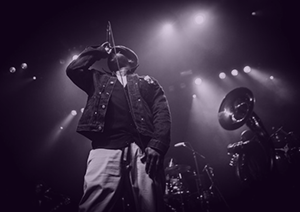 Whether she is performing in major cities like Dallas and Los Angeles or showcasing her music for representatives of major record labels, Texas-based music artist, Alora Whitten, is proof that embracing one's unique qualities is a powerful way to connect with fans of all ages. The 17-year-old rocker with platinum hair has already taken the stage at some of the United States' most popular venues and events, including Hard Rock Café, House of Blues, and Austin's legendary South by Southwest.

Always busy with her growing career in music, Alora juggles her time being home schooled, writing new songs, and honing her guitar skills, and performing for fans. She works alongside producers in Nashville, learns about the music business from former Taylor Swift manager, Rick Barker, and loves spending time communicating with fans at live shows and on social media.

When she isn't busy working on her music career, Alora can be found watching some of her favorite anime television shows like Sword Art Online and Terror in Resonance. She loves playing videos games and indulging in anything to do with Pokémon. Alora also enjoys accompanying her family on ski trips and riding four-wheelers through the muddy hills of Southern Illinois.