The Nighthawks
with Rev Billy C. Wirtz
Fri, Feb 7
Doors: 7:00 pm
Show:

8:00 pm
All Ages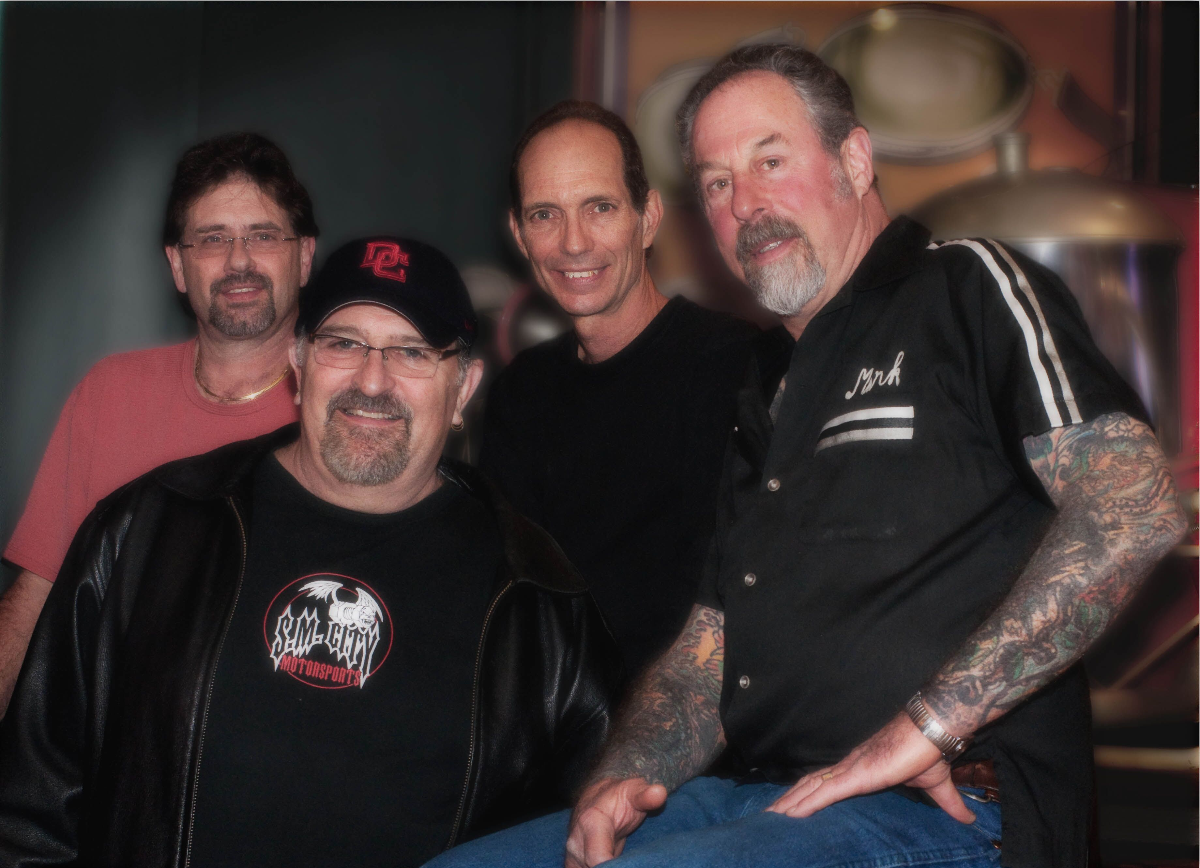 Additional Info
THE NIGHTHAWKS - bringing their rockin' mix of hillbilly music with rhythm and blues along with special guest Rev Billy C. Wirtz - for one night only at Elevation 27!
FRIDAY, FEBRUARY 7th at 8:00 PM, 7:00 PM General Admission and Reserved Dining Doors
TICKETS: $20.00 - $40.00 --- All Ages

ENJOY DINNER DURING THE SHOW - We have daily specials and great BBQ!
General Admission
tickets are standing room only.
Reserved Seating Tickets at Dining Tables and Booths
include admission to the show. If your party does not occupy all the seats at a Table or Booth, you may be seated with other guests. You must arrive at or before the time assigned to your table or booth, or your seat may be given away. Waitress service will be available approximately 30 minutes after you are seated. Please allow an additional 30 minutes for your food to arrive.
*All Reserved Seating Tickets are subject to a requested food minimum of $9.00 per guest.
Please note: If our parking lot is full, please park in the Walmart parking lot closest to Advance Auto.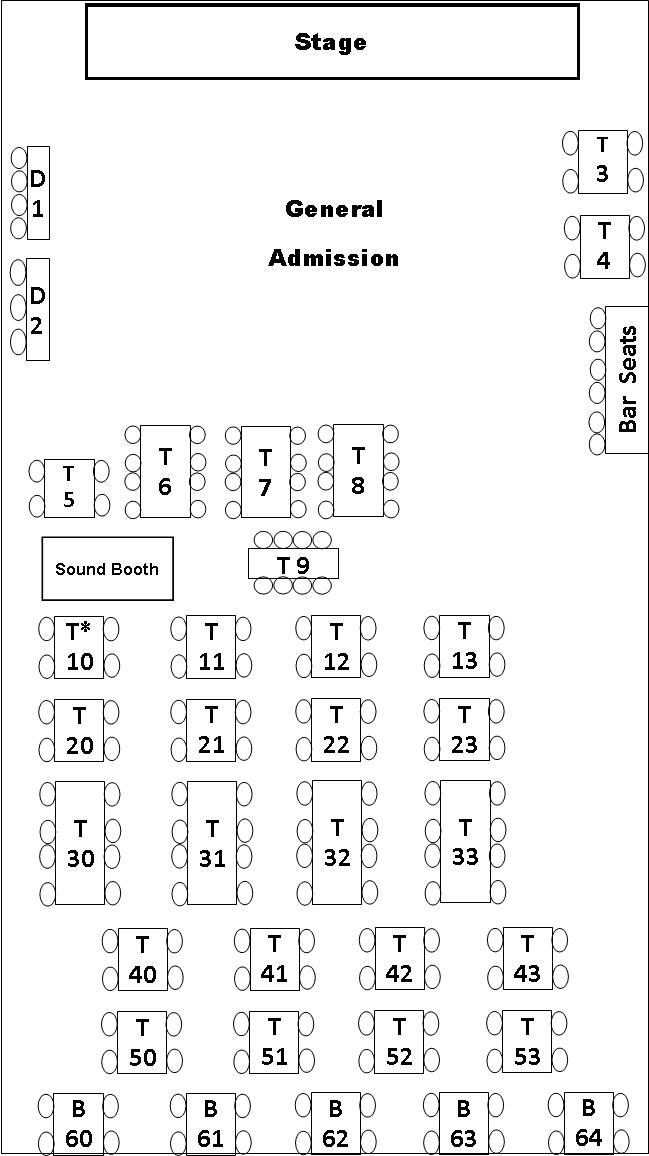 Artists
The Nighthawks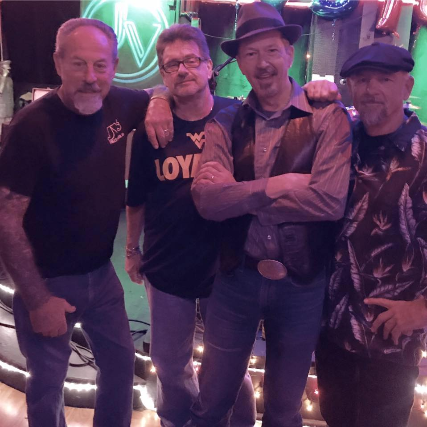 When Mark Stutso, master of the deep groove, joined The Nighthawks at the beginning of 2010, the 21st-century version of the legendary American roots band was complete. With Paul Bell and Johnny Castle in the band for nearly a decade, and founding father Mark Wenner the remaining original, this team outshines all previous incarnations.
The Nighthawks was an idea in Mark Wenner's brain long before he was able to implement it. The musical product of pre-1958 radio in Washington, D.C., he did not know there were rules against mixing blues, R&B, honky-tonk country, doo-wop, gospel and rockabilly into one delicious stew.

In 1972, Mark, then 23, returned to his hometown after a New York City band apprenticeship eager to start a real, work-every-night band based on American roots music. He found a receptive local scene. Washington has long been a musical melting-pot of the kind that made Memphis the source point for the evolution of American music in the second half of the 20th century. It just never had a Stax or Sun record label to tell the world. As the city exploded with an influx of people from all the surrounding states during the Great Depression and World War II, Washington became a hotbed of musical cross-fertilization. When Bill Haley first brought his wacky Pennsylvania mix of hillbilly music and rhythm and blues to D.C. in 1952, people got it. And white kids like Mark found the Howard Theater – now recently restored and part of the historic top tier of the Chitlin' Circuit that included Baltimore's Royal, Chicago's Regal and New York's Apollo – just a 25-cent bus ride away from the suburbs.
Rev Billy C. Wirtz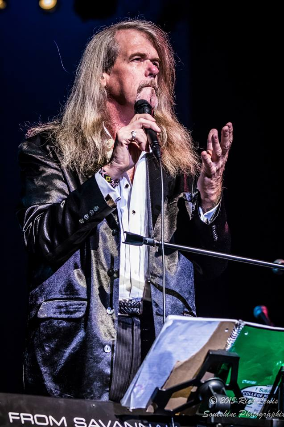 Rev Billy C. Wirtz Presents:
The "Flipping In" Tour of 2018.
Part One
Years ago, I aspired to be a cult figure in the entertainment world. I always dug cats like Bro. Dave Gardner and Lord Buckley. I wanted to combine old school Boogie Woogie piano with highbrow/lowbrow hijinks and bring good music and good times to the club scene

Since my first solo club gig in August of 1979, I've traveled the world Rockin' the Ivories and (hopefully) leaving them rolling in the aisles.
I recently recorded my tenth national release featuring the legendary Nighthawks, and begun touring again. Over the years I have opened for such diverse acts as:
Bob Dylan
ZZ Top
The Beach Boys
Boz Scaggs (ten times)
The B 52's
Bob Weir
Dr. John (6 times)
Sinbad
Taj Mahal
The Chicago Knockers Mudwrestling Troupe
Little Jimmy Dickens
Emmy Lou Harris
Stevie Ray Vaughn
Delbert McClinton
Paul Butterfield
NRBQ
Steppenwolf.
I have performed on the Legendary Blues Cruise twelve times as a musical headliner and guest lecturer (see below).
The newest album "Full Circle" on the Ellersoul label, has been received national airplay on the Bright House Channel.
Along with club and concert venues, the House Concert circuit has been a good match for filling in tour dates. My combination of songs and road stories (and I do have some!) brings a nice change to the normally mellow market. Here's a clip from a recent show:
https://www.youtube.com/watch?v=GklbtE8GnuA

Flipping In, Part Two:
After getting back on my feet, I realized that after multiple decades, I still enjoy playing , traveling around , eating in truck stops and getting paid to sing "Stick Out Yer Can.," but something was missing.
There was an itch that needed scratching:
There was a story in need of telling.
The story of Blues and Rhythm and Blues is indeed worth telling , and I decided to begin to tell it a series of one hour lectures I call:
"Your Roots Are Showing."
The presentation I will be bringing to your event will be called:
Shake, Rattle And Roll- The Chitlin' Circuit and the Birth of Rock 'N' Roll.
Filled with a diverse cast of characters a writer couldn't dream up, from stomping Boogie Woogie piano players, to legendary guitar gods and goddesses. From serious gangsters who bankrolled the clubs, to the men, women and "others" who blazed the Chitlin' Circuit trail, it's the story of a parallel universe along the highways and backroads of the South in the days of Segregation and the new music after WWII that began showing up on jukeboxes in the Carolinas and on all night radio shows from far away, it rocked the hearts of young returning vets and it will roll its way into your heart, guaranteed.
The backstory is one of ultimate diversity in the face of adversity. Small independent record labels owned mostly by Eastern European Jewish immigrants featuring Black artists from Mississippi and Texas, suddenly found themselves selling thousands of records to White teenagers in the South. When this music reached England and the Europe, it changed the Western Culture, and continues to do so.
Using video, audio and live piano examples, I show how Boogie Woogie and Blues left the lumber camps, began along the circuit and evolved into Rock 'N' Roll. Along the way, I touch on Gospel, Jazz and lesser known styles, and discuss how external forces after WWII, changes in technology and radio stations like WLAC, shaped the music as well.
Contact info:
321-634-4169
FB- William Wirths / Billy C Wirtz
Website: revbillycwirtz.com
Email:revbilly88@aol.com
Youtube Clip:
https://www.youtube.com/watch?v=GklbtE8GnuA
Amen!