Adam Doleac
with Celeste Kellogg
Sat, Jul 16
Doors: 7:00 pm
Show:

8:00 pm
All Ages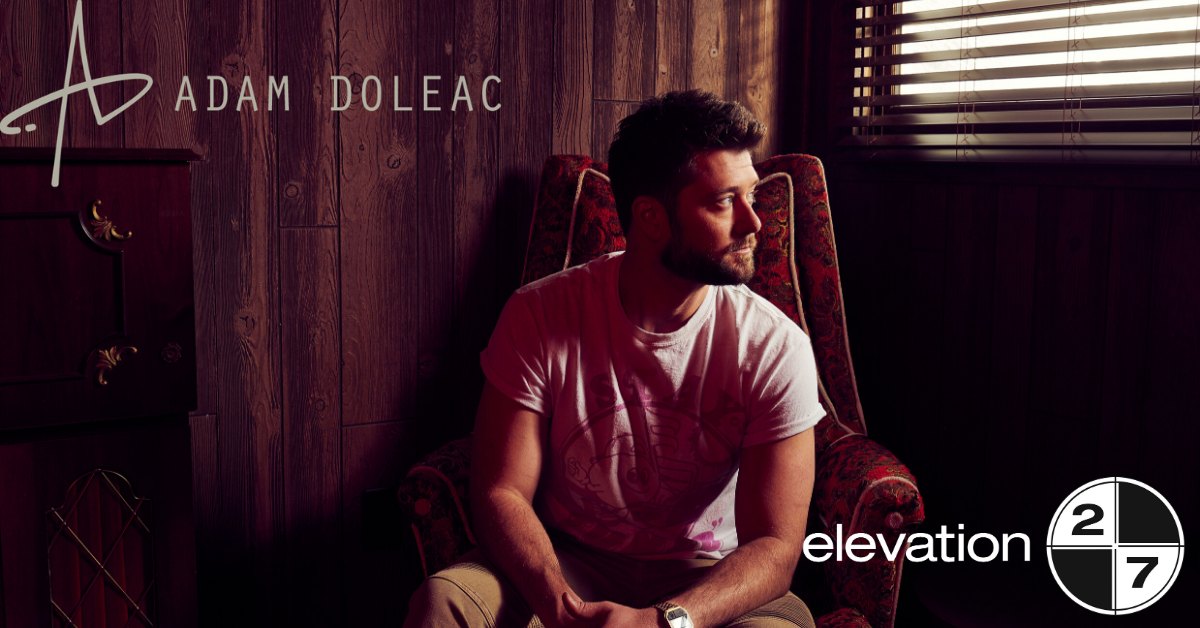 Additional Info
ADAM DOLEAC - for one night only at Elevation 27!
DUE TO COVID-19, THIS EVENT IS BEING RESCHEDULED
TICKETS: $25.00 --- All Ages
**During COVID-19 all tables will be spaced apart and require a minimum purchase number to allow for social distancing**
Each person at your table must have a ticket.
If you do not pre-purchase all of the tickets available for your table and your group size increases at a later time, additional tickets can be sold up to your table's capacity at the door on the night of the show. Please be advised that table capacities vary, see below seating chart for details.
Reserved Dining Seats
include admission to the show. Waitress service will be available approximately 30 minutes after you are seated. Please allow an additional 30 minutes for your food to arrive. All ticket holders are subject to a minimum $10 additional food purchase requirement.
Please note: If our parking lot is full, please park in the Walmart parking lot closest to Advance Auto.


Artists
Adam Doleac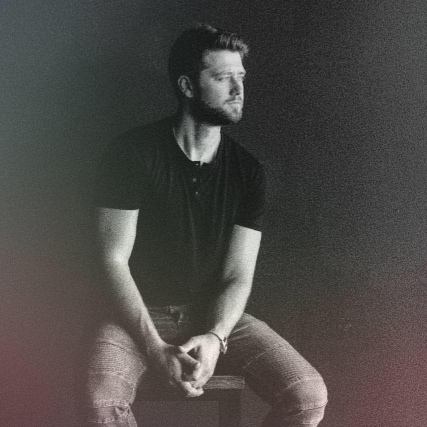 "I'm a go big or go home type guy, I don't know how to stop in the middle."

Adam Doleac, dubbed "the hero country needs" by Popdust, has staked his claim as one to watch in Nashville. Recently No. 1 on Sirius XM's Hot 30 Countdown with his single Famous - a successful follow-up to previous release Whiskey's Fine reaching No. 3 on the countdown. Doleac's music was described by Rolling Stone as "anchored not only in the trends of Top 40 radio, but also the blue-collar grit of Bob Seger and the bluesy influence of his Mississippi hometown." Doleac made his Grand Ole Opry debut in 2018 and has been captivating audiences nationwide while touring with some of the biggest names in the genre including Kane Brown, Chris Young, and Carrie Underwood to name a few. Rolling Stone praised that Doleac is "better suited to the stadium than the saloon." All of this success caught the eye of Sony Music Group which lead to Doleac being signed to the prestigious label in October of 2019.

However, if you'd asked a young Adam Doleac what he was going to do with his life, odds are high he would have said anything but 'musician'. "I was the kid that played all the sports," he says of his childhood in Hattiesburg, Mississippi. His talent for baseball earned him a scholarship at the University of Southern Mississippi; an offer that would serendipitously bring him into the musical fold.

"In college, my roommates all played guitar," says Doleac, "So anytime they left the house I'd pick up one of them and start teaching myself." Despite being untrained, he took naturally to the instrument. "I wrote about five songs with my baseball teammates… then I went and booked three shows around my hometown. Turns out a lot of people turned up. So I got the bug." Adam recorded one of those songs in a YouTube video that rapidly accrued millions of views. It attracted the attention of the former head of Sony ATV. "He had me come into his office... I played him a couple of songs. He emailed Kenny Chesney the song. Five minutes later Kenny said 'I wanna cut it.'"

This began Doleac's successful partnership with Sony as a songwriter; allowing him to craft tracks for acts like Kane Brown, Darius Rucker, and Hootie and the Blowfish. In 2017, however, everything changed when he made his first solo EP drop. The lead track, Whiskey's Fine, sold 35,000 copies as an independent single and became Sirius XM's 'Highway Find', which skyrocketed Doleac in to the wider Country Music consciousness. He followed 'Whiskey's Fine' with 'Famous', which spent two weeks at the top of Sirius XM's country chart, and has now outperformed 'Whiskey's Fine' by every metric. All of this has lead to tectonic surge in public enthusiasm for the firebrand. Enthusiasm that Doleac returns to his base five-fold. "The reason, the drive, the passion behind the millions of hours of work... It's for the love of the fans."

"For Adam, the sky's the limit" (Hollywood Life), his latest drop Solo was described by Billboard as "mesmerizing," he returned to his baseball roots by recording 'Key to the City' for the ESPN College World Series, and he shows no signs of slowing down. "My goal ultimately is to play stadiums and fill them suckers up," Doleac states plainly. Go big or go home, indeed.
Celeste Kellogg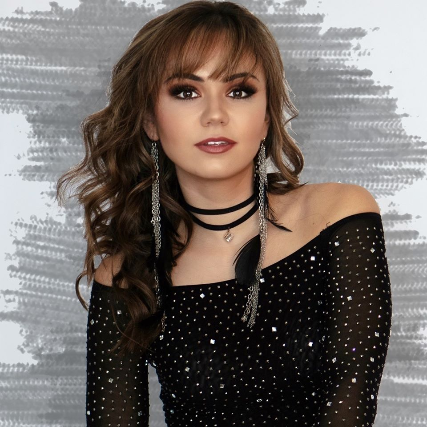 Celeste is a CMA / Nashville Recording Artist. Her latest EP titled You & Me, charted on the iTunes Country Chart. She debuted two of her songs from the EP(Country Swagger and Someone To Call Me Baby) at 3rd and Lindsley in Nashville during the Live 4 Tay Benefit. Celeste was honored to share the stage with songwriters Wynn Varble, Dave Berg and Pat Alger. After her performance she was told "FANTASTIC". With the exception of a guitar lick in Country Swagger, Celeste wrote the entire EP. She acknowledges that performing with such amazing songwriters, was one of the highlights of her career.
2018 brought new and exciting opportunities to Celeste. She released a music video for her single "Country Swagger" filmed on the Battleship Wisconsin docked in Norfolk, VA. Celeste says about the video: "It's something I'm SO PROUD of. It represents my values and exactly who I am." Growing up in a small Virginia town it was important to her to represent the military. Following the success of the music video, the single went to country radio and charted on the Music Row Country Airplay Charts.
In November of 2016 Celeste attended the Nashville Universe Awards held at the world famous Wildhorse Saloon. It was there that she performed, presented with Storme Warren of Siruis XM The Highway and took home the Rising Star of the Year Award. In May of 2018, she was crowned Nashville Universe's Female Vocalist of the Year in front of the Widlhorse Crowd and The Country Network's television broadcast audience.
Celeste got her start early in church and school choirs and singing along with her Dad to Alabama, James Taylor and The Eagles. At the age of 12 she auditioned for a Disney Pop Group called RD7. It was there she opened for Miley Cyrus, The Jonas Brothers, Raven, The Cheetah Girls and Kelly Clarkson.
Later Celeste would go on to film an Independent movie titled Much Ado About Middle School, staring opposite of Bill Cobbs, Lee Meriwhether and Blake Michael of the Disney Channel. The movie won 4 Dove Awards. Continuing her acting, Celeste would go on to have 5 call backs for the show Glee and offered a screen test as well as calls to audition for Nashville, Malibu Country and Hairspray Live, where another call back was asked for before giving the part to Ariana Grande. Where Celeste has been honored for acting opportunities her love has always remained in music, where she has opened for Scotty McCreery, Raelynn, Eric Paslay, Easton Corbin, Brett Eldridge, LeAnn Rimes, Jeffrey Steele, Canaan Smith and Cowboy Troy.