Mystic Braves
with
Thu, Jul 30
Doors: 7:30 pm
Show:

8:30 pm
All Ages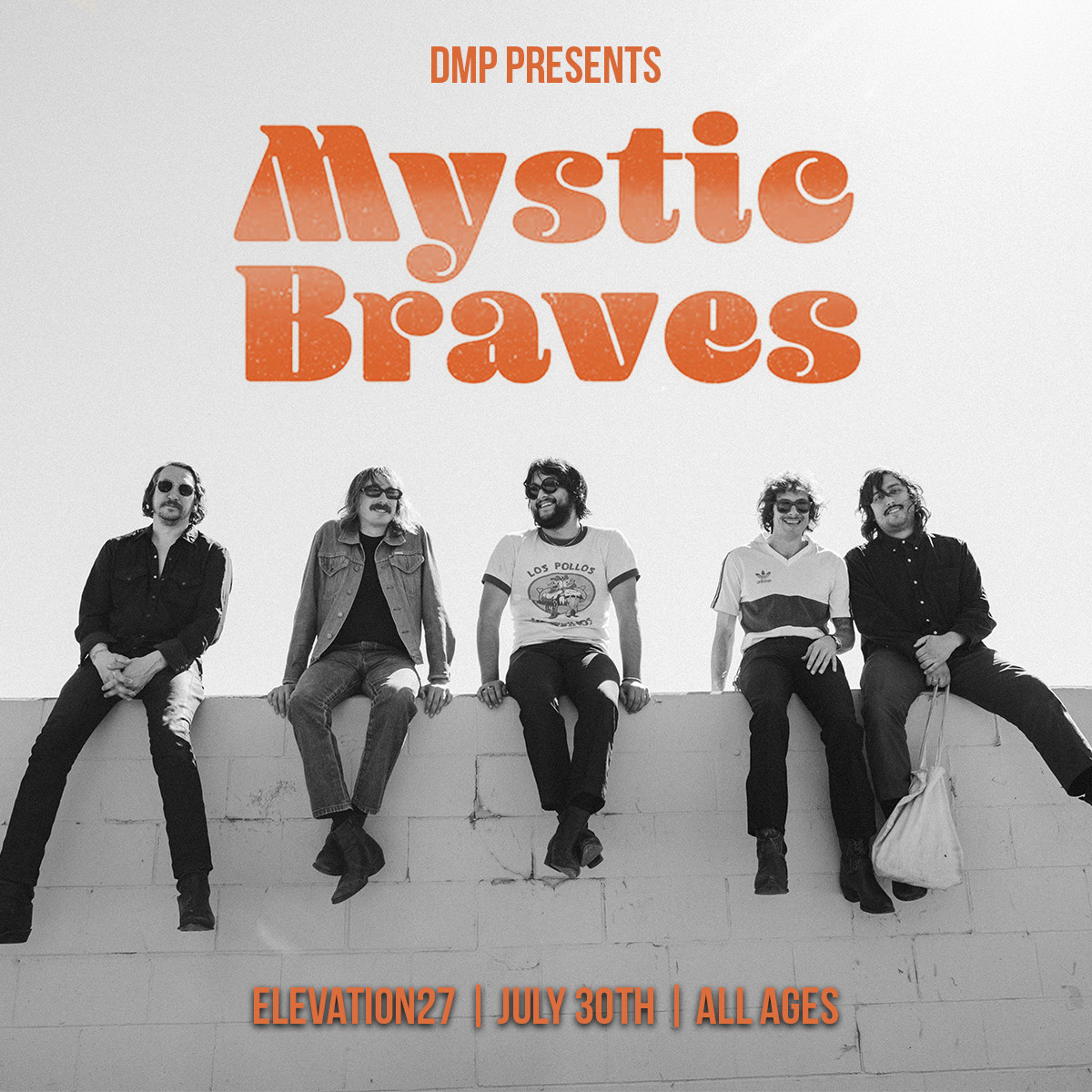 Additional Info
MYSTIC BRAVES Presented by DMP - at Elevation 27!
THURSDAY, JULY 30th at 8:30 PM, 7:30 PM General Admission and Reserved Dining Doors
TICKETS: $15.00 - $20.00 --- All Ages

ENJOY DINNER DURING THE SHOW - We have daily specials and great BBQ!

General Admission
tickets are standing room only.
Reserved Dining Seats
include admission to the show. If your party does not occupy all the seats at a section, you may be seated with other guests. Please arrive at or before the time assigned to your section, or your seat may be given away. Waitress service will be available approximately 30 minutes after you are seated. Please allow an additional 30 minutes for your food to arrive.
*All Reserved Dining Tickets are subject to a requested food minimum of $9.00 per guest.
Please note: If our parking lot is full, please park in the Walmart parking lot closest to Advance Auto.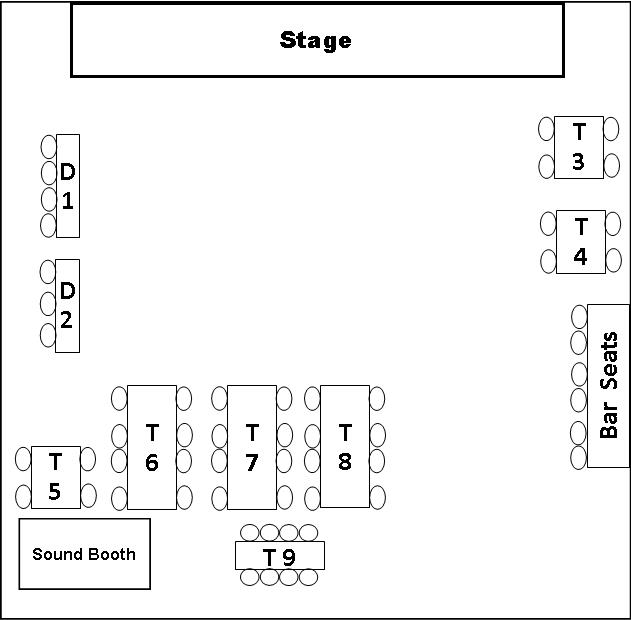 Artists
Mystic Braves
The Mystic Braves embody a century of boundary-pushing Southern California creativity—from the birth of Hollywood in the early 1900s to the lysergic mania of the psychedelic '60s to the pure-pop bliss of the '80s Paisley Underground to the new wave of streetwise garage rock that's right now blasting at top volume from some East LA nightclub.

Mystic Braves deliver that legacy in their records: last year's The Great Unknown pares down their previous peregrinations—shelving the exotic instrumentation of 2015's Days of Yesteryear and the fuzztone feedback of 2014's Desert Island and 2013's debut Mystic Braves—for classic, unforgettable songwriting. It's not that the Braves have abandoned the weird, but rather the weird is now but another color in a prismatic palette. The Great Unknown finds bassist Tony Malacara and drummer Cameron Gartung pulling tempos like taffy and adding expansive backing vocals, while rhythm guitarist Shane Stotsenberg and organist Ignacio Gonzalez fill in mesmerising sonic filigree. With his searing guitar and dreamy, yearning voice, bandleader Julian Ducatenzeiler steers the ship right and true.

They deliver that legacy in their lifestyle, too. The band members spent their early days living and playing together in a two-bedroom Echo Park house that was also headquarters to Lolipop Records—the family label founded in 2013 that's since become one of the prime movers of the international psych-rock scene. And while being embraced by LA's music cognoscenti, Mystic Braves went global via the fashion world when iconoclastic Yves Saint Laurent designer Hedi Slimane hand-picked them to soundtrack the luxury brand's spring collection in Paris in 2015.

They bring that legacy to the stage, as well. After playing countless shows across the U.S. & Europe over the years and performing at festivals like Desert Daze, Burgerama and Austin Psych Fest—alongside acts such as the Brian Jonestown Massacre and The Zombies—they've developed their live act into a energized outburst of sing-along-able tunes, tight instrumental interplay and all-around good, gooey vibes. Like their sound in general, their shows take well-studied composure right to the edge of barely controlled chaos.