Big Freedia
with
Thu, Jun 10
Doors: 7:00 pm
Show:

8:00 pm
All Ages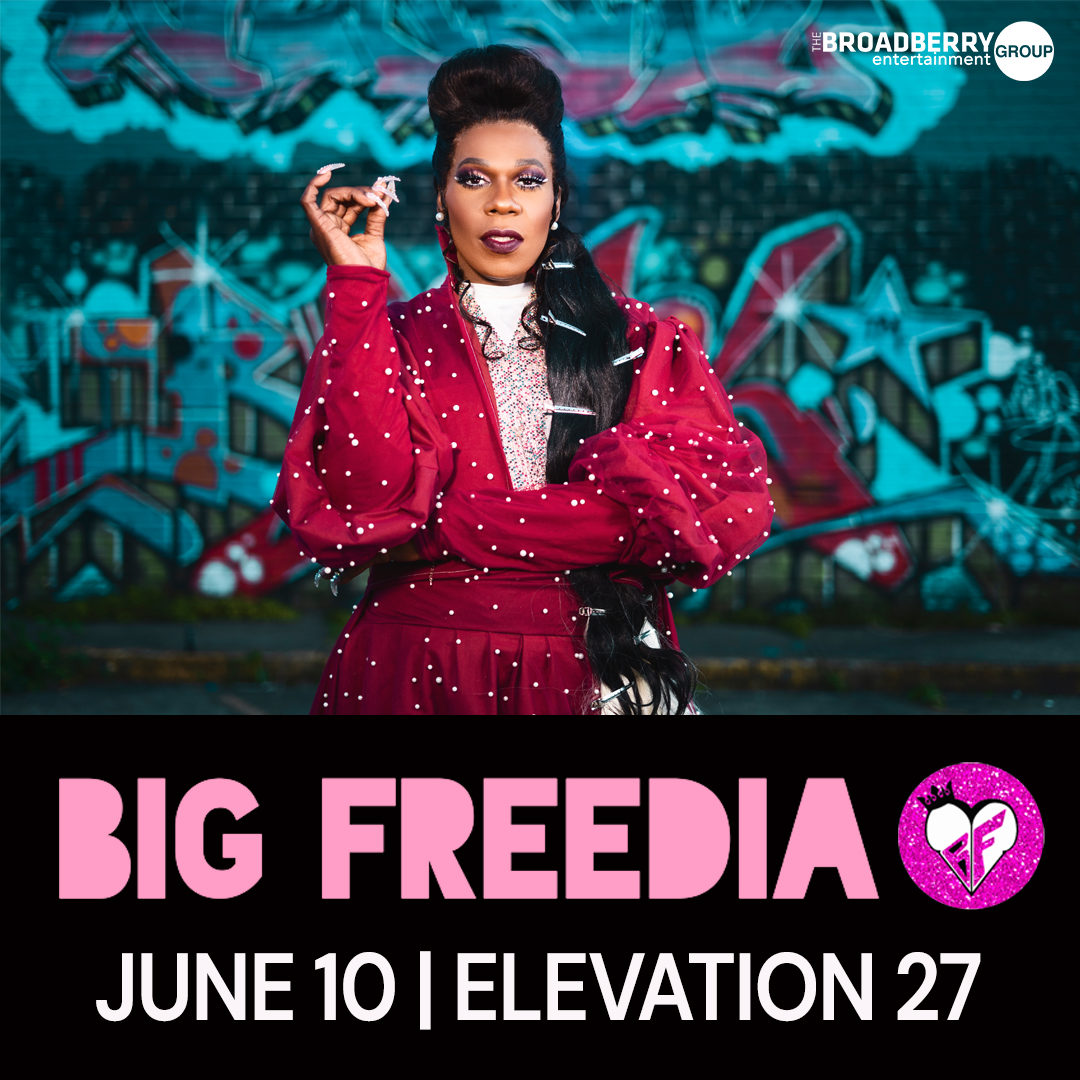 Additional Info
Broadberry Entertainment Group proudly presents Big Freedia at Elevation 27!
Thursday June 10, 2021 at 8 PM, Doors at 7 PM
Tickets: $25
All Ages
Known as the Queen of Bounce music, Big Freedia is New Orleans-based hip-hop artist and worldwide ambassador of bounce music. After a series of cult hit singles during the mid 2000's, she was tapped for a reality show, Big Freedia Bounces Back on Fuse TV. The docuseries followed the life of a choirboy turned bounce rapper and remains the highest rated original series on the network.
It was only a matter of time until Big Freedia caught the attention of iconic artists
including Beyoncé and Drake. She was featured on both Beyoncé's Grammy-winning single, "Formation" and Drake's "Nice For What."
Big Freedia released the critically acclaimed album, '3rd Ward Bounce' (which featured Lizzo among others) on Asylum Records in 2018. In the summer of 2019, the Queen of Bounce debuted her limited run ice cream flavor 'Big Freedia's Bouncin' Beignets' with the ice cream giant Ben & Jerry's. She graced the cover of Billboard Magazine, and was invited by Vogue Magazine to be the official host of the Iive Instagram stream for the Met Gala.
In October 2019, Big Freedia and multi-platinum pop artist Kesha released their new
pop single "Raising Hell." The song remains on the pop radio charts and the two
performed the hit song on Jimmy Kimmel LIVE! Big Freedia's latest single "Louder" from her forthcoming project dropped in November. She is also the author of the critically acclaimed memoir, Big Freedia: God Save the Queen Diva! on Gallery Books/Simon & Schuster.
General Admission
Tickets
are standing room only.
Reserved Seating Tickets at Dining Tables and Booths
include admission to the show. You may be seated with other guests.
All Table and Booth Tickets are asked to comply with a minimum food purchase of $10.00 per guest.
Please note: If our parking lot is full, please park in the Walmart parking lot closest to Advance Auto. Parking elsewhere is subject to being towed.
Artists
Big Freedia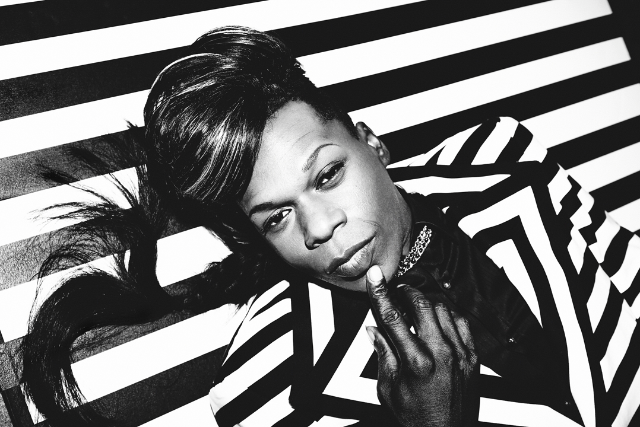 Big Freedia, known as the Queen of Bounce, is a New Orleans-based rapper and ambassador of Bounce music. A vibrant twist on hip-hop, Bounce music is characterized by call-and-response lyrics over rapid-fire beats and booty-shaking.
After running the New Orleans club scene for over two decades, Big Freedia is now bringing the Bounce movement to a world-wide stage with her hit reality show, Big Freedia Bounces Back on Fuse. The weekly docu-series, now in its sixth season, follows the life of a gay choirboy turned Bounce rapper and remains the highest-rated original series on the network.
In 2015, Freedia collaborated with Beyonce on the Grammy-nominated single, "Formation." A collaboration with pop-vocalist Sia for "Eye of the Needle" was released in 2015 as part of the Adult Swim Series and Big Freedia's single "I Heard" was released in February. Freedia's first LP, "Just Be Free" was named one of the 'best electronic releases of 2014' by Rolling Stone and was critically acclaimed in outlets such as Pitchfork.com, SPIN.COM, USA Today, and consequenceofsound.com.

Big Freedia maintains a rigorous tour schedule which features her legendary shake team and Bounce dance moves like "the twerk" (popularized by Miley Cyrus in 2013), "the shake" "the wiggle," "the bend ova," the "hands on the ground," to name just a few. She and her shake team are a festival favorite, often known to steal the show at Outside Lands, Fun Fun Fun Fest, and Bumbershoot.
In 2015, Big Freedia penned her first memoir, Big Freedia: God Save the Queen Diva! on Gallery Books/Simon & Schuster. The book was hailed in the press by outlets from Rolling Stone and Pitchfork to Out and Bust.
In 2012, Big Freedia made her television network debut on Jimmy Kimmel Live! She has also appeared on Last Call with Carson Daly, Watch What Happens Live, NPR's All Things Considered, NPR's Marketplace, Totally Biased with W. Kamau Bell and The Real. Her TV show received the GLAAD Media Award in 2014 and was nominated again for the award again in 2015.
Big Freedia's sophomore album will be released in 2017.