Band of Oz
with
Sun, Dec 8
Doors: 4:00 pm
Show:

4:00 pm
All Ages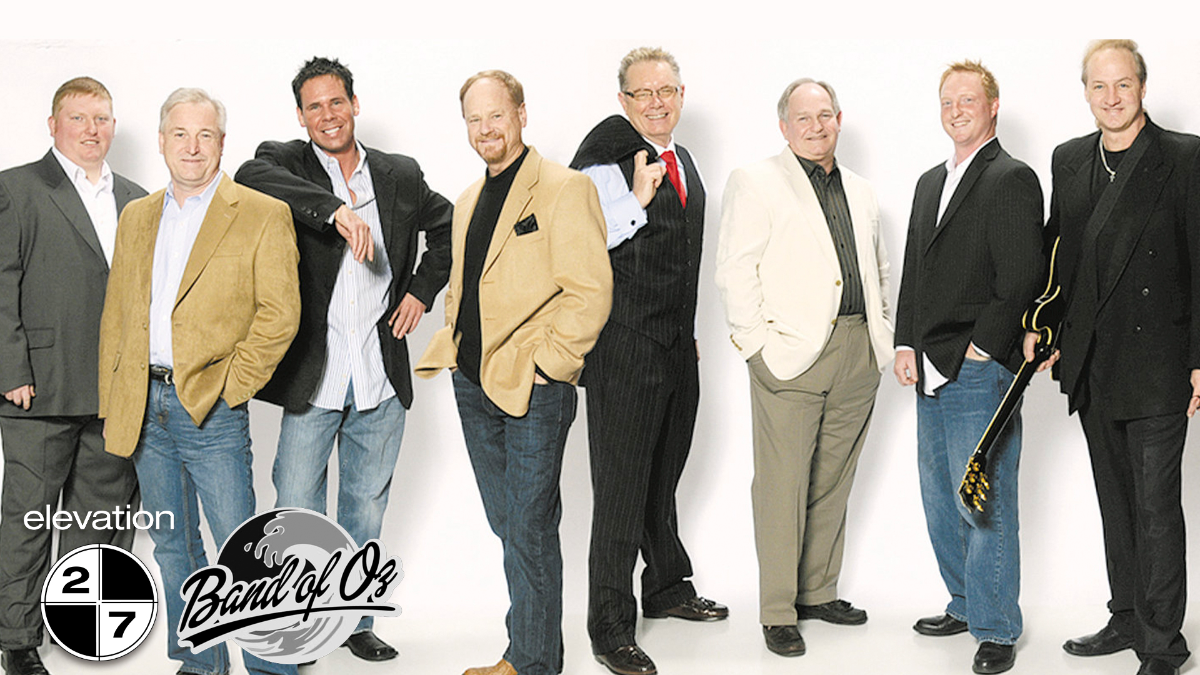 Additional Info
BAND OF OZ presented by Larry's Beach Party - at Elevation 27!
SUNDAY, DECEMBER 8th at 4:00 PM
TICKETS: $15.00 - $20.00 --- All Ages

LUNCH SPECIAL: Monday-Friday from 11-2.
Bring your ticket stub back and get a
FREE SANDWICH
with the purchase of one sandwich and two drinks! Offer Valid through 2019.
General Admission tickets are standing room only.
Reserved Dining Seats include admission to the show. If your party does not occupy all the seats at a Table or Booth or section, you may be seated with other guests. You must arrive at or before the time assigned to your table or booth, or your seat may be given away. Waitress service will be available approximately 30 minutes after you are seated. Please allow an additional 30 minutes for your food to arrive.
*All Reserved Seating Tickets are subject to a requested food minimum of $9.00 per guest.
Please note: If our parking lot is full, please park in the Walmart parking lot closest to Advance Auto.


Artists
Band of Oz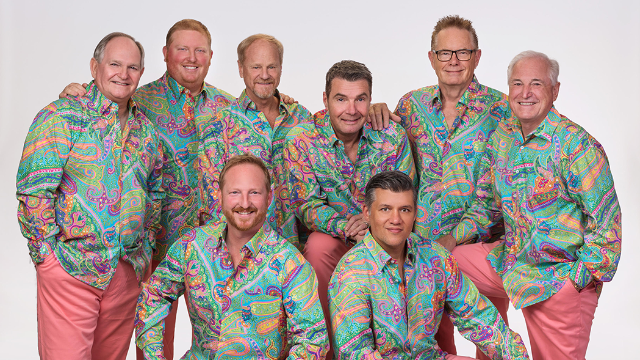 In the mid sixties the group known as Band of Oz had its humble beginnings in eastern North Carolina (Grifton) . It was a bunch of grammar and junior high school guys ( because no one was old enough to drive) being hauled around in Ray Houston's Chevy station wagon pulling a little red trailer. The group at that time was called The Avengers.
As the mid sixties would have it the band was a guitar and keyboard group playing the sock hops at area schools, private parties and an occasional club whenever the owner would risk having them. The later part of the sixties saw the group bring in a horn section which brought a big change in the music. Freddy Tripp (Band of Oz, Dynamic Upsetters, Embers, Shakers, Breeze Band etc.) and Jimmy Smith were the first horn players. Until the name change around 1970 three members of the group had remained the same Johnnie Byrd, Buddy Johnson and Keith Houston.
As area available players (school mates of members) ran out, the band got its first player from the Greenville, NC Chuck French on trumpet. When the name was changed to the Band of Oz in 1970 most of the group was from the Greenville area, Chuck French / Trumpet, Gary Warren/sax, Randy Hignite/Keyboards , Jim Heidenreich/drums, all of Greenville and Johnnie Byrd/bass, Buddy Johnson/vocals and Keith Houston /guitar. Around 1971 another long time member Billy Bazemore replaced Buddy Johnson on vocals. Through the early seventies they continued playing the Frat parties private functions and clubs in the southeast.
In late 1976 the band now comprised of members from Raleigh to Greenville decided to try it as a full time band. Members were Chuck French /trumpet, Bob Lynch/sax, Ronnie Forbes/keyboards, Shep Fields/bass, Freddy Tripp (returning)Trumpet, Billy Bazemore/vocals, David Hicks /drums and Keith Houston /guitar. They hit the road traveling extensively in the Southeast playing the club circuit.
In the late seventies the band decided to try and cut back on some of the traveling and concentrate more on the Carolinas. They recorded and released their first single ìShaggin' written by Billy Bazemore and Keith Houston in 1978. The radio airplay and promotion seemed to catapult the group to another level. In 1979 they recorded their second single "Star of My Life" written by Chuck French.
The next big personnel change came in 1980 when John Thompson ( Monzas, Embers) and Butch Barnes (Songbird) joined the group. John's baritone vocal gave the group a new facet and Butch's sax and stage presence only enhanced the show. In 1982 (now working Mike Branch) the group recorded Ocean Boulevard written and produced by General Johnson and Warren Moise. Ocean Boulevard went on to be voted Beach Music song of the year and the group won Best New Group at the BMA show. Their first album (real vinyl) "Keep Keepin' It Up" ( title track written by Tommy Red of Nantucket) was released on Surfside Records. In October of ë83 David Franks Replaced Mickey Hardy on keyboards.
In 1985 Butch Barnes and Billy Bazemore left the group and were replaced by Chris Keaton (High and Mighty The Kings) on sax and Doug Adams (Entertainers, Bill Deal, Fat Ammon's Band) . Doug left and was replaced by Gary Brown. The group started working their second album containing " Over the Rainbow " which was arranged by Chris. The album " One More Step " was completed and released on Metro Records in 19 . It was one of first regional projects released on CD.
After the release of " One More Step " the group continued performing 200 to 300 shows per year.
In 1991 after being gone since 1985 Butch Barnes returned . Work on their third CD began in the early 90's this project was handled by the group themselves and recorded at CMC in Zebulon, NC, then released on Ripete Records in 1995. This CD " Let It Roll " contains "Shama Lama Ding Dong" the People's Choice Song of the Year at the Cammy Awards in 1995. It is still one of the most requested beach songs of all time.
1996 brought on big changes when John Thompson decided to get off the road. Jerry West was brought in as his replacement. The change actually expanded the versatility of the group by adding a high tenor lead voice that was able to cover more and different types of material. Once the transition was made, the guys started working on a third CD. Work on this project was stopped mid stream when Jerry decided to leave for Nashville. Rick Strickland (ShagTime) from Columbia, SC replaced Jerry on bass and vocal. Within a year and a half Jerry was back. The lineup at that time was David Hicks /drums, Chuck French /trumpet, Butch Barnes /sax, Keith Houston /keys and guitar, Rick Strickland /bass and Jerry West /guitar. Within months of the release of " Dancing in the Streets " Rick Strickland left. At this time David Franks rejoined the group on keyboards.
After working on their last project for over a year the Band of Oz released their latest CD " Over the Rainbow " They feel it is one of, if not their best work ever.
In March 2005, Band of Oz owners Keith Houston and David Hicks decided to bring a new, youthful sound to the band after Butch Barnes announced that he would be leaving in April 2005. At that time, Scott Fine /Vocals and Trombone, Tim Morris /Vocals and Trumpet, and Daniel Morris /Saxophone and Vocals joined the Band of Oz to bring a new youth and a BIG new sound to the band.