Kix
with The Roadducks
Fri, Jan 10
Doors: 7:00 pm
Show:

8:00 pm
All Ages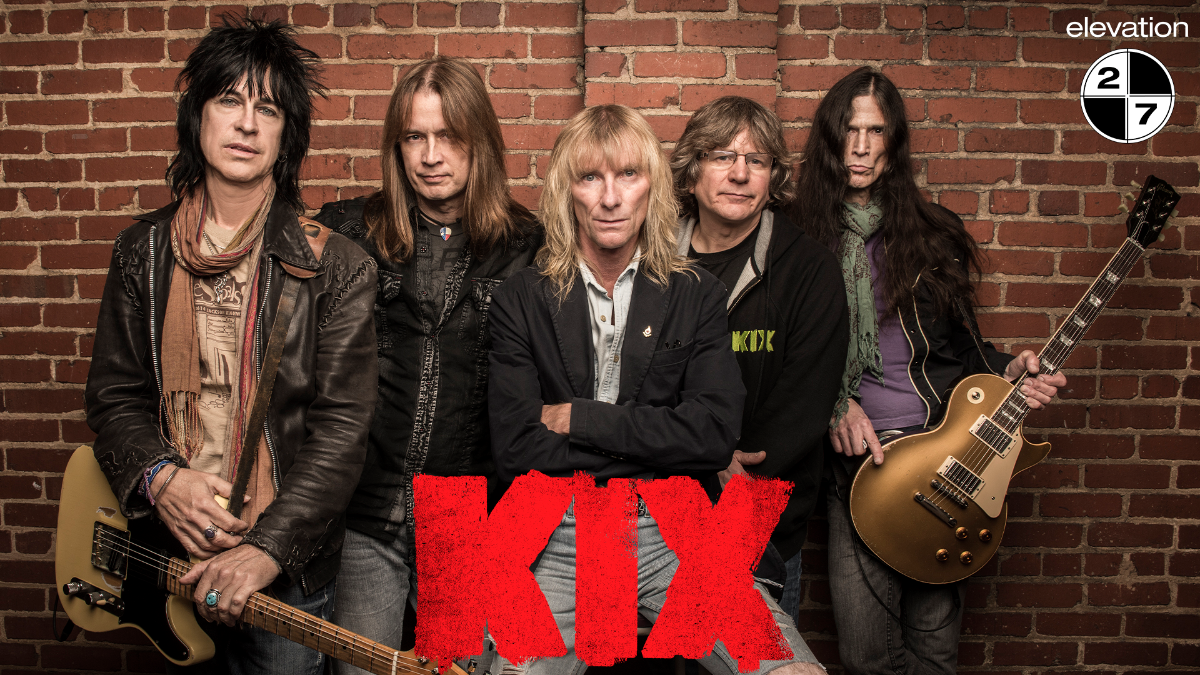 Additional Info
KIX - The Platinum-selling, hard rock icons with special guests The Roadducks performing for one night only - at Elevation 27!
FRIDAY, JANUARY 10th at 8:00 PM, 7:00 PM Doors, 6:30 PM Reserved Dining Doors
TICKETS: $30.00 - $45.00 --- All Ages

ENJOY DINNER DURING THE SHOW - We have daily specials and great BBQ!
General Admission
tickets are standing room only.
Reserved Seating Tickets at Dining Tables and Booths
include admission to the show. If your party does not occupy all the seats at a Table or Booth, you may be seated with other guests. You must arrive at or before the time assigned to your table or booth, or your seat may be given away. Waitress service will be available approximately 30 minutes after you are seated. Please allow an additional 30 minutes for your food to arrive.
*All Reserved Seating Tickets are subject to a requested food minimum of $9.00 per guest.
Please note: If our parking lot is full, please park in the Walmart parking lot closest to Advance Auto.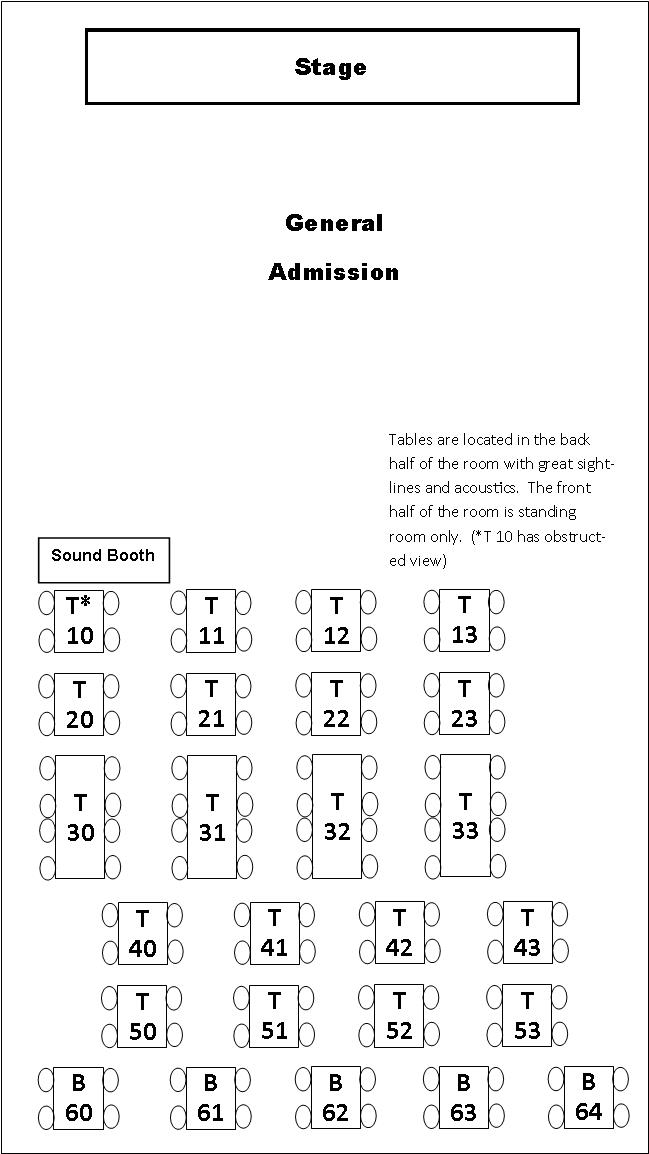 Artists
Kix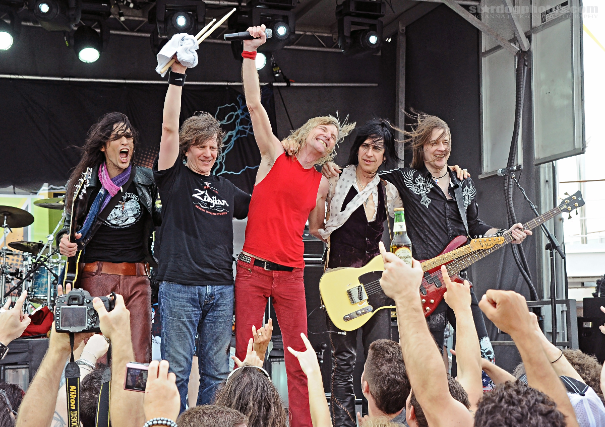 The people know what's best. Platinum-selling, hard rock icons KIX heed the audience's call. At every live show, and with every new release, KIX raises the bar higher – not only for themselves, but also for their rock band peers. Steve Whiteman [vocals], Brian "Damage" Forsythe [guitar], Ronnie "10/10" Younkins [guitar], Jimmy "Chocolate" Chalfant [drums] and Mark Schenker [bass] continue to deliver their signature brand of raucous, roaring, and real rock 'n' roll.

KIX was founded in 1978 in Hagerstown, Maryland, and after slugging it out as a local band, they were signed to Atlantic Records in 1981. Their self-titled debut album was released the same year, and featured concert-favorites like "The Itch," "Heartache," and traditional KIX showcloser "Yeah, Yeah, Yeah," which is now incomplete without an originally unique ad-lib performance by Whiteman. Their second album, Cool Kids yielded "Body Talk," and the ballad, "For Shame." KIX then partnered with producer Beau Hill (Ratt, Warrant) to create the powerhouse album Midnite Dynamite, released in 1985, which yielded another concert favorite, "Cold Shower."

When the members of KIX traveled to Los Angeles in early 1988 to begin recording Blow My Fuse, they knew that the album could make or break the band. And sure enough, upon its release in September of 1988, Blow My Fuse outperformed its predecessors. A video for the song "Cold Blood" dominated MTV's popular "Dial MTV" program for so long that the network was forced to change the show's rules to knock KIX out of the top slot. "We had diehard fans who felt that our success was long overdue," says Whiteman. "They all felt compelled to call in and vote every damn day."

Blow My Fuse was certified Gold. Then, "Don't Close Your Eyes" was released, and it peaked at #11 on Billboard's Hot 100 chart, propelling the album to platinum status. Blow My Fuse cemented KIX as one of the Eighties' preeminent hard rock acts. "That album gave us a legacy. And something to stand on," says Whiteman. "It's the reason we were able to come back and still do this. I'm convinced of that."

In 1991, Hot Wire was released, featuring the single, "Girl Money." As a touring act, KIX had graduated to arenas and opened for Aerosmith, KISS, Whitesnake, Ratt, and Tesla. Then came the arrival of the Seattle grunge scene, and as Whiteman laments, "they were having a party, and KIX was no longer welcome." In 1995, the band released what they thought would be their final album, Show Business, for CMC International Records, which marked the end of an era.

KIX gracefully eased back into the public consciousness in 2008. After reuniting for sold out hometown gigs, the quintet hit the stage at Rocklahoma in front of over 20,000 people, venturing out of the Mid-Atlantic for the first time in 13 years. Delivering a triumphant set alongside the likes of Sammy Hagar and Alice Cooper, they left their mark on both old and new fans. After capturing their fiery reunion on 2012's Live in Baltimore CD & DVD, the members agreed to enter the studio once again for 2014's Rock Your Face Off, produced by Taylor Rhodes (Aerosmith, Ozzy Osbourne), the band's first studio album in almost 20 years.

Rock Your Face Off debuted at #48 on the Billboard Top 200, #5 on the Independent Albums chart, #11 on the Top Internet chart, #17 on the Top Rock Albums chart, #27 on the Indy/Small Chain Core Stores chart and #33 on the Physical chart. It also debuted at #1 on Amazon's Hard Rock and Metal chart.

Following the revitalizing success of the new album, KIX released Can't Stop The Show: The Return Of KIX in 2016. The DVD/CD set includes a 71-minute film that explores the band's decision to record their first new album since reuniting, interviews from notable rock artists and music industry characters, and never-before-released live tracks. Can't Stop The Show: The Return of KIX reached #1 on Billboard's Top Music Video Sales chart, which was the band's first ever #1 in their 35 year history.

On the 30th Anniversary of their platinum album, Blow My Fuse, Maryland hard rock icons, KIX released Fuse 30 Reblown - 30th Anniversary Special Edition two-disc set, on September 21, 2018 – exactly 30 years after Blow My Fuse's original September 19, 1988 release date. Disc 1 is an impactful remix of the album by Beau Hill, and Disc 2 includes original demo's recorded in the 80's of all 10 songs.

The remix of Blow My Fuse's original master tapes brings forth characteristics of the album that the band feels had been missing, including the approach to the unique guitar sounds of Brian "Damage" Forsythe and Ronnie "10/10" Younkins. "The performances come out so much better in this remix," says drummer Jimmy "Chocolate" Chalfant. "All the crap's taken off of it, and you can really hear the band playing, rather than the reverb playing." "It's like getting cataracts removed," quips vocalist Steve Whiteman. "The remix clears it right up."

A new KIX album is in the works, while the band continues to blow away audiences with their live shows across the U.S. and beyond. As Whiteman concludes, "I just want everyone to end up on their feet. It's a party." www.kix-band.com w
The Roadducks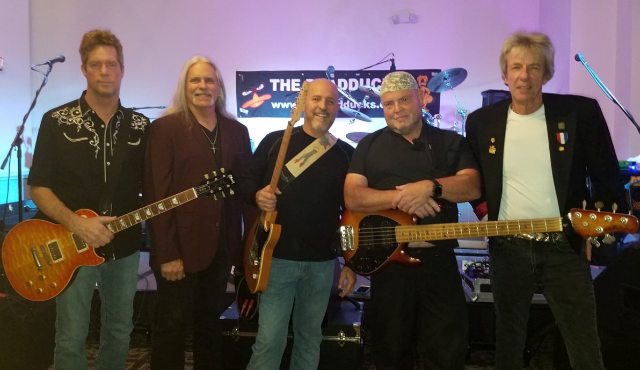 The Roadducks are a five-man rock band based out of Northern Virginia. The band, formed in the spring of 1976, has played over 5,500 shows in every State from Texas to Maine. As one of the most enduring acts in American rock music, their audiences include venues ranging from the smallest club to the largest outdoor arenas.
"The Ducks" play in a variety of styles, but it is the guitar-driven 'Southern Rock' for which they are best known. Over their career, they have toured with a virtual 'who's who' of American rock, sharing stages with Lynyrd Skynyrd, The Allman Brothers, Charlie Daniels, Marshall Tucker, .38 Special, The Outlaws, Molly Hatchet, Stevie Ray Vaughan, Blackfoot, Foghat and others too numerous to mention. The Ducks learned from the best and it shows during their performances. The band's show is a tad smaller these days but still has that big sound gleaned after so many years of not talking about it, but going out on the circuit and 'doin it'.
Although over the Years, some of the names have changed, the Band remains the same. Founding member Jay Nedry (drums) continues to carry the torch along with Gary Thomas (Guitars, Vocals), who joined in 1988, the return of Keyboardist Eddie Callan (from the album tour years), and new members Kevin O'Brian (Guitars, Vocals), and Ted Heitz (Bass, Vocals). Dynamic vocals, with soaring harmonies, and a stage presence that needs to be seen live to fully appreciate. The tragic passing, of Bob 'The Bopper' Gaynor, in May of 2014 will live on in spirit at every Roadducks show, as will the contributions of Phil McCormack and Bill Schmidle, Dave Thorne, Billy Cracknell, Mark Chandler, Rob Melchoirre, Jimmy Racey, Gino Chioffi, Ed Callan, Jeff Bean, Emmit Carrol, Cindy Fullam, Dave Chase, Jimbo Manion, and Wayne Harrilson, not to mention the 84 crew guys including Bill Culver and Moe MacChesney,Steve Keith, Steve Martin, Billy Banks, and the late Tracy Dalton
Bands and styles come and go, but the combination of driving guitars, dynamic, multi-layered harmony vocals and an underlying irreverent humor, has enabled The Roadducks to continue to entertain and amaze audiences for 43+ years, spanning almost 5 decades. Time to Get Ducked again so text your friends and come hang with us, the party is just gettin' started. As of 6-29-19 we have played 5500 shows!